Carrier billing for Skype credit coming soon to U.S. and Canada
2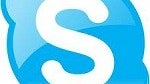 Skype users, this bit of news is for you, guys. The popular VoIP service provider has teamed up with a company called Mach in bringing direct carrier billing to its customers. In other words, those who use Skype on their handsets will be allowed to purchase credit, and the charge for it will be added to their monthly bill, or subtracted from their pre-paid balance. That ought to make it easier for many to save money on both local and international voice calls, given they have access to Wi-Fi or cellular data connection.
Direct carrier billing for Skype credit is now available in Russia
and other markets are bound to follow in the near future. Carriers in the U.S. and Canada have also expressed interest in offering the feature to their subscribers. Among them are expected to be T-Mobile, Verizon, and Telus, but Orange and Telefonica, which operate in Europe and Latin America, may also follow suit.
But why would carriers start offering something that might cause a drop in their voice calls revenue? Well, they will actually be getting a chunk of Skype's profits made from carrier billing, so things will eventually even out. At the same time, customers will pay for Skype credit as much as they would if it were purchased using a credit card.
Carrier billing for Skype credit is expected to go live through U.S. carriers by the end of February. As of this writing, Skype offers unlimited calling across the nation for $8 per month.