Canonical starts posting Ubuntu Touch Preview daily builds
5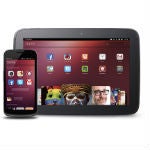 For anyone who likes to argue about the openness of Android, take notice right now, because Canonical is showing you how open source really works. While Google creates each iteration of Android in a closed manner before releasing the source code, Canonical has started to post daily builds of Ubuntu Touch Preview for developers that want to contribute.
This is the key distinction that people point to when arguing the openness of Android. Developers can only see the code and contribute when Google releases the code, which is when the new version launches. So, outside developers don't really have any control over what happens to Android, and can only really add to what Google does. On the other hand, Canonical has been getting contributions from the developer community the whole way. Canonical released the
Ubuntu Nexus 7 installer
back in October to start work on Ubuntu for tablets. The
default apps
for the platform are being built by the community. And, now devs can get daily builds of Ubuntu Touch Preview in order to contribute as the system is being built.
This will make it easier for developers to see bugs and troubles in action, so they can work to fix them. The daily builds will also be very important for developers working on apps for the system.
If you want to play around with the daily builds, keep in mind that you are also getting the latest bugs, regressions, and broken features. But, if that's your thing, just head to the source for more instructions.