Candy Crush Saga grew faster than reported, 132.4 million users now playing monthly
18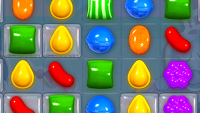 According to a published report on Friday, popular mobile game Candy Crush Saga is even more popular than originally thought. Actually, the game is so popular that an algorithim designed to track its growth couldn't keep up with it. Earlier last week, AppData was reporting that the game had 40 million active users who were playing the game at least once a month. But on Friday, that number was upwardly revised to an incredible 132.4 million unique monthly players.
The revision coudn't have taken place at a better time for King.com, also known as Midasplayer International Holding Co. The company is planning an IPO in the U.S. Seemingly coming from nowhere, King surpassed Electric Arts last year in the number of daily, active players and earlier this year it overtook Zynga. Now, King has twice the number of monthly active players than Zynga at 246.9 million.
While Candy Crush Saga is free to download, the game does offer players extras that can be obtained with an in-app purchase. The game has proven to be so popular that even AppData's general manager seemed impressed with the user count. "
It's in the stratosphere
," said Scott Bialous. And with 410 levels, it looks like Candy Crush Saga fans will be playing the game for a long time.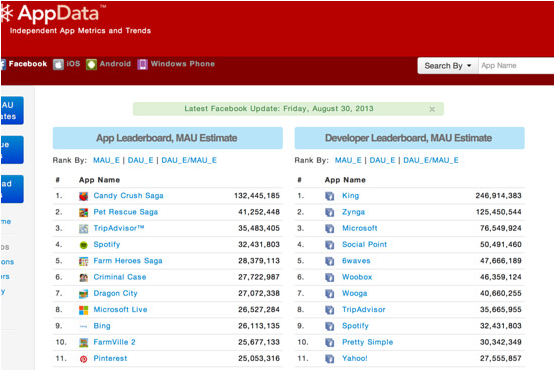 Candy Crush Saga leads the way with 132.4 million monthly players
source:
WSJ