Canadians tell the CRTC that it's time to end 36 month contracts
18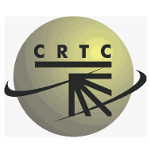 the 36 month contract
.
That's right. While in the U.S., most major carriers give you the opportunity to buy a subsidized phone every two years, in Canada, carriers will look up customers for
three years
. Some of the comments received by the CRTC pointed to the U.S. system and asked why Canadians couldn't have the same thing. Some Canadian carriers have been known to offer both three year and two year contracts.
The CRTC sent out a tweet thanking those who participated and asked them to come back on January 28th to vote on a Draft Code, which is an outline of the proposed rule changes.
source:
MobileSyrup