Canadian driver fined $120 for using Apple Watch behind the wheel
23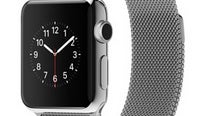 Driving while using a mobile device such as a smartphone or tablet is, in most places, illegal. In areas that it hasn't been outlawed, it's still dangerous, and such distractions have been known to cause many an avoidable fatality on the road. The smartwatch era is now well under way, and while checking a traditional timepiece isn't likely to score you a ticket from a passing cop, where does that leave the use of a device like the Apple Watch when behind the wheel? As one Canadian driver has discovered, it can lead to a $120 fine.
Speaking with CTV News, Jeffrey Macesin said he was pulled over by Quebec police for using his Apple Watch to skip through songs. His connected iPhone, meanwhile, was nestled away in his bag, but this didn't exempt him from a fine for violation of section 439.1 of the Quebec Highway Safety Code.
The code states that
"no person may, while driving a road vehicle, use a handheld device that includes a telephone function.
" One could argue that while the Apple Watch is able to make and receive calls -- at least, it can when a connected iPhone is within its vicinity -- it's not a handheld device. The fact that it's not technically handheld is a debate that Macesin is fighting as he contests the $120 fine, which has also scored him four points on his license.
Meanwhile, lawyer Avi Levy considers the Apple Watch a Bluetooth device as opposed to a phone. Bluetooth devices are permitted to be used while driving in Quebec, after all, so it appears that Macesin has a case. The lawyer, who specializes in traffic-focused cases, said:
I knew it was just a question of time before we got a case like this, but it definitely won't be the last. I'm not convinced that the Apple Watch itself is a phone. It's rather a Bluetooth device that communicates a telephone signal from the phone and it has been established in the law that you're allowed to use Bluetooth devices and it doesn't constitute an infraction.
The outcome of this case could have a significant impact on whether the use of smartwatches while driving will, going forward, be seen as an offence. At the moment, it's a bit of a gray area, and one suspects that the laws of most countries, including Canada, will need to be better clarified as wearables become more popular.