Camera shootout: Note 3 vs Galaxy S4 vs G2 vs iPhone 5 vs One
23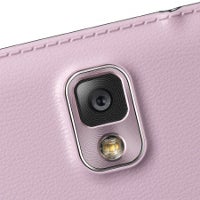 UPDATE: There was a technical issue which caused the images to not correspond to their respective device names. This has been fixed now. We're sorry for the inconvenience.
So, Samsung has just announced the latest addition to its Note phablet series, and guess what, the Galaxy Note 3 is actually packing a remarkable camera with the rare capability of shooting super-hi-res 4K video footage. We had the chance to play with the device at IFA 2013, and of course, one of the things we did was to take a bunch of camera samples for a quick comparison against some of the hottest smartphones out there like the Galaxy S4, LG G2 (which is technically not "out there" yet), iPhone 5 and the HTC One.
Want to see results? Go ahead and browse through the galleries below, but do note that the Note 3 that we've used to capture the samples wasn't a completely final unit, so once the device hits retail, it might produce slightly different results. Still, these samples will give you a rough idea of how its camera is going to behave.