Calling all developers: Sony kills publishing fee for PlayStation Mobile and Vita
13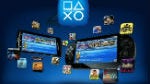 Some may say that this is a last ditch effort by Sony to save its floundering mobile gaming platforms, and those people probably wouldn't be too far off. Even though the PlayStation Vita is a great piece of hardware, the software simply isn't there. And, even though
PlayStation Mobile
can't be found on too many mobile devices, it could also use more games. At least that seems to be the theory from Sony.
Sony really wants to attract developers to its mobile platforms, and the best way to do that is by "removing any existing barriers" to entry. Sony realized that one major barrier could be the cost of publishing. The company had a policy to charge $99 for a license to publish on any PlayStation Mobile enabled device and the PS Vita, but that is gone now.
As of Tuesday, Sony has killed the publishing fee, so developers can now publish games for free. Whether or not this changes things for Sony remains to be seen, because both Apple and Microsoft charge a $99 annual fee to developers wanting to publish in either the iOS or Windows Phone app stores, and both stores have solid catalogs of games.