Call or text your family and friends in the Philippines for free courtesy of T-Mobile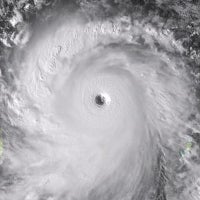 Typhone Haiyan brought death and destruction to the Philippines and while nothing can make up for the lives lost and the homes destroyed, T-Mobile is trying to ease the burden of friends and family in the U.S. by allowing free calls and texts to the region. Besides T-Mobile, the offer extends to its other brands and MVNOs including MetroPCS, GoSmart Mobile, Brightspot and Walmart Family Mobile.
From November 8th through November 30th, T-Mobile will not only allow free calling and texting from the U.S. to the Philippines, the carrier will also wipe out roaming charges for its prepaid customers already in the area, or who are traveling to the region for rescue efforts. Those T-Mobile customers who often make calls to the Philippines will receive an email from the carrier carrying more information.
"After the tragic devastation from Typhoon Haiyan, many T-Mobile customers are trying to reach and stay in touch with their family and friends in the Philippines. T-Mobile and all of its operating brands including MetroPCS, GoSmart Mobile, Brightspot (Target) and Walmart Family Mobile, are making this easy to do, without worrying about charges or fees.

T-Mobile is waiving and crediting fees for all calls and text messages by current customers placed to the Philippines from November 8 through November 30, 2013. GoSmart Mobile, Brightspot (Target) and Walmart Family Mobile customers will receive credits for calls and text messages to the Philippines. Prepaid customers will be able to make calls and send text messages to the Philippines during this timeframe, free of charge, if their service is capable of international calling and texting."-T-Mobile statement
source:
T-Mobile
via
TmoNews