Cabin recruits aluminium and magnets to become the best iPhone external battery case yet
7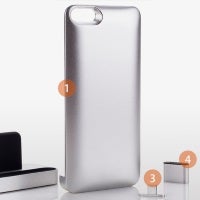 If you're shopping for an iPhone battery case, you've got plenty of options out there, but there aren't many that look like they came straight out of Cupertino. The Kickstarter-backed Cabin is one such product. We're talking about an unibody aluminium case is not only built to Apple-like obsessive design principles, but also redefines the Lighting cable and port by introducing a MagSafe adapter-like magnetic accessory.
Yet, surprisingly, the Cabin wasn't born out of a narcissistic pursuit of perfection, but out of desire to resolve practical problems. Wrap-around cases with integrated batteries are bulky, and external batteries for the iPhone are dependant on the Lighting cable and port. Cabin's authors thoroughly rethought the experience, and ended up with a solution that would make Apple proud.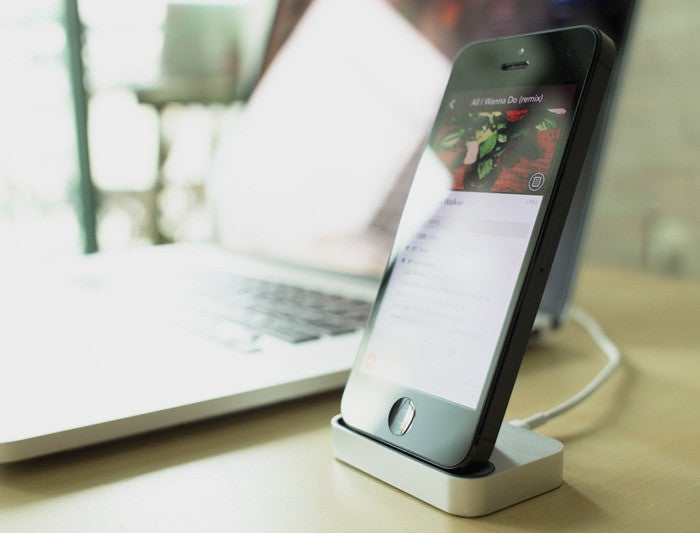 The Cabin Dock offers charging and data connection.
The case, which carries an embedded 2220mAh battery, relies on a special MagAdaptor for the iPhone's lighting port, which magnetically attaches to the phone and provides close contact charging. The case itself embodies the same beauty as the iPhone's anodized aluminium shell. It makes the phone slightly thicker and fairly longer, but none any wider. With the magnetic connector in place, charging the iPhone is as simple as resting it inside the Cabin. Or if you fancy the idea of charging docs, you can have the Cabin Dock charge both of them using the same magnetic transmission tactic.
Great, but how do we get data connection when the Lighting port is sealed off? Easy - there's a MagAdapter accessory for the Lighting cable itself, and the Cabin Dock has a microUSB port with the ability to transmit data to the phone through the magnets.
Seeing the attention to detail on display here, it'd be fair to say that Cabin is not just an accessory, but a compliment to the iPhone. The project has been funded already, and the delivery target is October. Learn more from the source link below.