CWA says AT&T/T-Mobile merger could create 96,000 jobs
23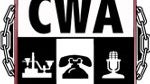 Although
AT&T
has seen a lot of resistance in their attempt to acquire T-Mobile, at least they have the backing of the Communications Workers of America union as they believe the merger
could create up to 96,000 jobs
.
AT&T's biggest opposition in their fight to purchase T-Mobile has been Sprint, who as of now is the nation's third largest carrier and would fall way behind AT&T and Verizon in terms of subscribers if the merger is to happen successfully.
Sprint has been very vocal
in their attempts to block this from happening, but the
CWA
believes that Sprint's argument that the merger will cause AT&T to cut jobs is incorrect.
AT&T has already made it clear to the FCC that if their acquisition of T-Mobile is allowed
5,000 overseas workers
would be brought back to the US, a fact that the CWA has reinforced. That number is in addition to the 96,000 jobs that the union believes the merging of AT&T and T-Mobile could create. AT&T has a plan in place because with the merging of any companies that are part of the same industry there are bound to be workers who do the same jobs. AT&T will be providing a
job offer guarantee to all non-management T-Mobile workers
. Those workers which AT&T acknowledges will not be needed after the merger will be offered different positions within the company.
In the report published by the CWA, they reiterate that AT&T has an 8 billion dollar commitment to the expansion of their 4G LTE network. The investment is long term and will take place over the course of the next 7 years. The
Economic Policy Institute
is responsible for the estimate of being able to produce 96,000 more jobs. However, the low end of their estimate says the merger says about 55,000 jobs will be created. Still, even if AT&T can only make good on the low end of that estimate that is a pretty big figure to use in their legal battles.
So AT&T now has the backing of the Communications Workers of America union that believes AT&T is correct in their argument that the merger will create jobs. AT&T is certainly going to have to keep their foot on the gas if they want to close this acquisition, but it is becoming increasingly more difficult to see any reason why it will not happen. While many believe that Sprint will benefit from the merger because of unhappy T-Mobile customers jumping ship, they will most definitely remain against the proposal. Tell us what you think.
source:
CWA