Buy the HTC One X, trade in your old Apple iPhone and HTC will give you a free urBeats headset
21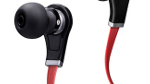 You might remember those urBeats earphones that HTC used to bundle with the purchase of a Beats Audio HTC model. Since these babies cost $99 retail, the manufacturer
had to stop offering them free in the box
. But the Taiwan based company does have a special promotion for those who love those earphones. Until October 21st, those with an older model Apple iPhone can purchase an
HTC One X
and then head over to the sourcelink to trade in any old Apple iPhone in working condition and without any damage to the screen. HTC will then send you those urBeats earphones that you love so much.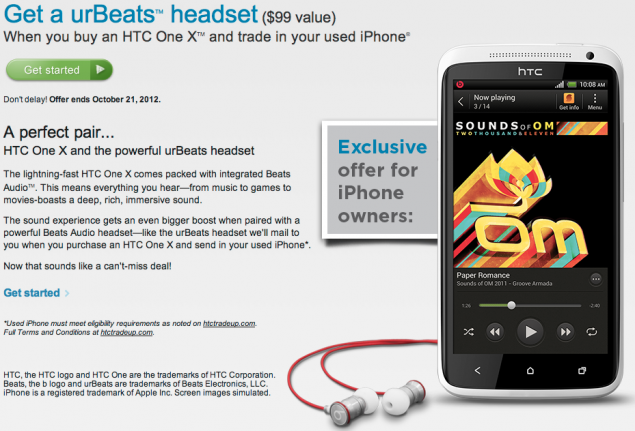 HTC will send you a pair of urBeats earphones for your old Apple iPhone, with the purchase of the HTC One X
If you don't want the earphones, HTC
will send you cash
for your old Apple iPhone if you purchase an HTC One X. Check out the price calculator on the HTC website to see how much you can receive for your older iPhone. The
Apple iPhone 4S
in 16GB will bring you a $210 payment while an OG 16GB
Apple iPhone
will fetch you $15.
If you're buying the HTC One X and you have an older model Apple iPhone, the choice is yours. HTC will give you either cash, or the urBeats earphones. As for what HTC intends to do with all of those old units of Apple's iconic smartphone, we can't say for sure but we wouldn't be surprised to hear about a huge bonfire in Taiwan at the end of next month.
source:
HTC
via
Phandroid