Bryan Cranston leaves the meth empire for the Apple empire in iPad Air ad
28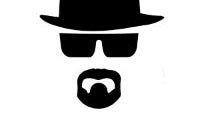 Big name actors love doing voice-over work on commercials, because it is a quick and easy way to pull in some extra cash without having to agree to be the face of a company. That's why you get actors like George Clooney selling Budweiser, John Krasinski in a BlackBerry ad, Jon Hamm selling Mercedes-Benz, and now we get
Walter White
Bryan Cranston in an iPad Air commercial.
The ad is the same one that Apple showed during its
event on Tuesday
, and the idea is a good one. It's not exactly the most surprising ad, because it starts out as though it were an ad for a pencil, and really, when was the last time you saw a commercial that was actually
for
a pencil? It goes through the usual tropes about how an "extremely simple tool" can also be "extremely powerful" and has been used everywhere from classrooms to space, before revealing that (what?!) it's a commercial for the iPad Air, and not just a common pencil.
Of course, the more interesting thing about the commercial (other than the oddly used and not so well done CGI pencil) is that the voice over is done by none other than Bryan Cranston, who was once known as Malcolm's dad, but will likely be forever remembered now as Walter White (aka Heisenberg) in
Breaking Bad
.