LTE Advanced means faster data, will it also mean bigger phones? Probably
11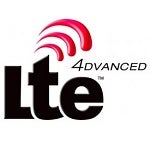 Carriers in many parts of the world have not even started to rollout their LTE service, let alone finish it and begin deploying the next step of the standard known as LTE Advanced.
AT&T will be testing LTE Advanced this year, but the carrier is not even halfway through its initial LTE rollout yet, and that phase will not be complete until late 2014. Verizon is expected to be finished ahead of schedule this summer and T-Mobile is just getting on track with some very aggressive plans of its own. Sprint is trying to shut down iDEN, purchase Clearwire so it can refarm all that WiMAX spectrum for LTE, deploy its own LTE and get bought out by SoftBank at the same time.
Meanwhile, in China, ZTE and China Mobile this past week, successfully tested carrier aggregated (CA) TD-LTE and claims to have reached
download speeds of 223Mbps.
Carrier aggregation is a key component of LTE Advanced where two or more carriers can be combined into one channel using multiple frequency bands. TD-LTE (time divided) piggy-backs on a lot of the same ideas, but allows China Mobile to avoid paying license fees that would be required using LTE or LTE Advanced.
So yes, the world is getting faster and more data hungry. Cisco expects that mobile data will increase 18 times by the year 2016 and Bell Labs is predicting 25 times by the same year. One reality that we may all be facing is that devices may not be getting much smaller right away in order to effectively work on an LTE Advanced network.
In case you have not noticed, batteries have not been keeping pace with the rest of technology. Even with power efficient, purpose built, CPUs, it is no problem to burn through a battery charge with just about any phone in just a few hours (even the mighty RAZR MAXX is not immune). So what will happen?
Expect our devices to get a little bigger.
Even though there is no network or hardware built yet, expect to see it make appearances very soon. Already, Qualcomm announced that it will be coming out with a chipset that can accommodate carrier aggregation and handle up to 150Mbps.
Meanwhile, just sit back and relax, the light on the horizon is some seriously fast data…plugged into an outlet on the wall to keep it charged.
sources:
MIT Technology Review
via
BGR
;
ZTE