Britain's EE is feeling some heat over a "two-tier" customer service system
12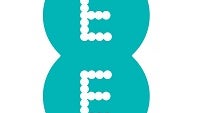 Britain's largest carrier, EE, has introduced a new level of customer service. Given that the carrier has been contending with higher that average complaints the past couple of years, one might expect these changes to be welcome.
However, they are not because simply, this new tier of service amounts to a "pay-to-play" scheme. Now, when customers call into EE's customer service call centers, they will have the option to pay 50-pence (83 cents) to advance to the next available operator instead of waiting in the queue.
It seems that customers are none-too-happy about the idea. Naturally, social media was a ready tool for customers to express their angst. Many seem to prefer the idea of everyone being treated equally, first come, first served. A spokesman for the carrier stated, "It's not that literally they would go straight through, all I know is it's a queue jump…'priority answer' is what we're referring to it as."
EE further explained that it will still handle all calls as quickly as possible. The 50p option will be available to everyone except pre-paid/pay-as-you-go customers. What do you think? If your carrier adopted a similar policy, would you use it? Surely there are a few of you that were in a hurry, or felt the issue urgent enough that you would at least consider it. Is your time worth some extra change?
sources:
The Independent
via
WPCentral