Boost Mobile to debut Android phone during Super Sunday?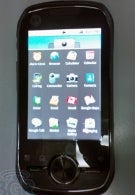 Boost Mobile is spending $2.5 million to become the first prepaid carrier to buy an ad for the Super Bowl. The 30 second spot will be a spoof of the original Super Bowl Shuffle and will feature former Bear's Jim McMahon, Mike Singletary, Richard Dent,Willie Gault, Otis Wilson, Steve Fuller, Maury Buford, and Hall of Famer Mike Ditka. Coming soon, you can visit a special
site
that will show you behind the scene action from the filming of the ad. Also, three 15 second ads will start running today through February 7th on ESPN, Comedy Central, TBS and MTV. After the ad airs, customers of Boost and Virgin Mobile will be able to download the Super Bowl Shuffle as a ringtone for $1. In 1985, before Super Bowl XX, the Chicago Bears made a video of the Super Bowl Shuffle before winning the championship game.
Boost could use this high profile opportunity to introduce the Android flavored Motorola Opus. As we previously
reported
, Motorola's Opus One is expected to be an iDEN Android version made for the prepaid carriers like Boost. The carrier recently started offering a version of the BlackBerry Curve for $249 with a $60 unlimited everything monthly plan. For the first 9 months of 2009, Boost spent $66.3 million on advertising, more than double from the amount spent during the same 9 months of the previous year.
source:
BoostMobile
,
WSJ
via
AndroidandMe