Bluetooth 5 to pack a punch with much faster speeds and wider range
17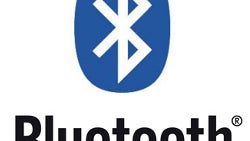 Bluetooth 5, the predictably named next major iteration of one of the most popular wireless standards, is expected to be formally unveiled next week. The new incarnation of Bluetooth is expected to offer a significant improvement over the current version, with double the range and four times the speed of low energy Bluetooth transmissions.
News of the upcoming announcement comes from executive director of the Bluetooth Special Interest Group (SIG) Mark Powell who revealed in a newsletter earlier this week that next incarnation of the technology will be announced at the Discover Blue press event in London on June 16:
Bluetooth 5 will further propel the adoption and deployment of beacons and location-based services to users around the world. It's a great story and one we're looking forward to telling from our upcoming media event in London on 16 June.
Bluetooth 5 is also promised to make Bluetooth beacons more useful. These are basically devices – still not very popular right now – which broadcast signals that can be picked up by smart devices nearby. The technology could be employed at different venues – at retail stores, stadiums, galleries, museums, and many more – to automatically send small pieces of data, containing whatever type of information, to smart devices nearby.
As for the name of the new versionyou might have noticed that SIG has decided to drop the reference to both the version (e.g. v4.0, v4.1) and the point number in its marketing messaging. This has been done for the sake of simplification, Mr. Powell says.
Source:
Bluetooth Special Interest Group
via
CNET
Recommended Stories