Bluetooth 4.1 features unveiled
9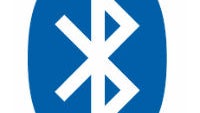 There are quite a number of technologies that have to come together in order to make your mobile devices into the powerhouses of functionality that they are, and one of the more important ones is Bluetooth, because no one wants to bother with wires if they don't have to. So, Bluetooth lets you connect your device wirelessly to other devices, accessories, computers, audio equipment, and even your car. With Bluetooth 4.0, the technology made a leap to allow for low energy consumption when connected to supported accessories, which greatly increases battery life for devices like smartwatches and health trackers. Now, the Bluetooth SIG has announced the features that are coming to Bluetooth 4.1.
As you'd expect by the version number, this is an incremental update, but there are a few changes that should be quite welcome in ironing out some annoyances. The biggest features for our interests come in the form of three "major usability updates". The first is labeled "coexistence", and deals with letting Bluetooth and LTE radios communicate with each other to coordinate transmissions and theoretically decrease the likelihood of near-band interference. Next is "better connections", which allows reconnection intervals to be flexible, so if you walk out of range of a device and get disconnected for a short time, the devices will automatically reconnect. Last is "improved data transfer", which makes data transfer more efficient when dealing with all of the new accessories that can track your body and health as you're out.
Bluetooth 4.1 also gives more flexibility to developers, the most important example of this is in allowing devices to be both peripherals and hubs at the same time. This is obviously in order to deal with the upcoming boom in wearable tech, so a wearable (like a smartwatch) can both be a hub for other devices (ie. health trackers) and a peripheral to a smartphone at the same time. There is also a new standard for using IPV6, which will help with the upcoming move to "The Internet of Things", aka internet-connected appliances, etc.
Recommended Stories