Smartphone related distracted driving deaths are being under-reported?
20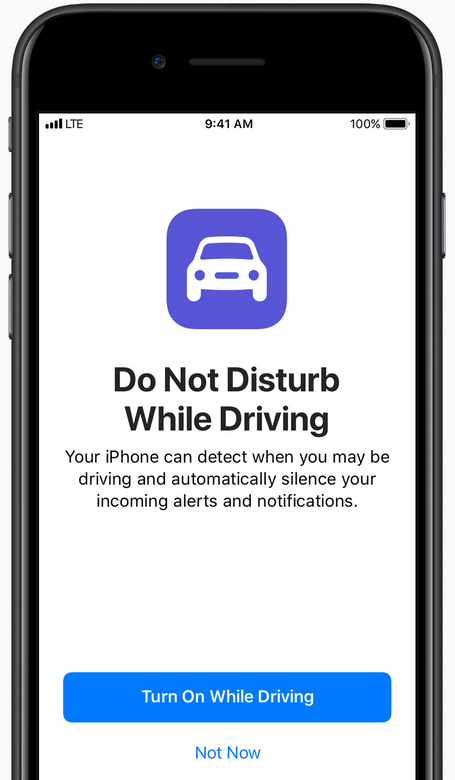 Apple's iOS 11 offers a feature that blocks incoming phone calls and texts from an iPhone inside a moving vehicle
With 80% of the American public using their smartphones to read news, follow social media, and share pictures, a problem occurs when those driving a motor vehicle feel compelled to use their handset to stay in touch even while driving. According to the latest statistics, U.S. traffic fatalities rose 14.4% over the last two years after years of declining deaths. The blame is being placed on smartphones. From 2014 to 2016, the share of Americans who own a smartphone rose from 75% to 81%. More smartphone users taking their eyes off the road, even for a second or two, equals more deaths due to distracted driving.
Still, the National Highway Traffic Safety Administration (NHTSA) data seems a bit out of wack. Of the 32,166 fatal car crashes tallied in 2015, phone use was cited in only 1.4% of them. So why blame smartphones for an increasing number of distracted driving deaths? Just like a doctor might diagnose certain diseases by exclusion, the same thing can be done here. From 2014-2016, nearly 22% more pedestrians were killed in a car crash, 15.2% more bicyclists, and 15.1% more motorcyclists. During that time period, car crash fatalities linked to speeding rose only 8.9%, alcohol-related deaths rose 5.6% and the total number of miles driven increased by just 4.6%. What's left?
The National Safety Council discovered that only half of the fatal crashes that were caused by smartphone distraction were reported as such by the NHTSA. Analytical firm Zendrive recently went through a study of 3 million people and found that drivers use their smartphone on 88% of trips taken. That doesn't include those drivers who mount their device in the car. These drivers using their phone "hands-free" are still at risk of getting distracted by their smartphone. As a result, as high as the 88% figure is, the real number could be a bit higher. In addition, only 11 states list mobile-phone distraction as a possible cause for an accident on the form that police fill out following a crash.
Smartphone manufacturers have a lot of bad publicity riding on this. The latest version of Apple's mobile operating system, iOS 11, can help an iPhone detect that its user is in a moving car and block calls and texts sent to that particular phone. But not only can the message sender override the feature, it still requires the phone owner to opt-in.
Catchy slogans, scary commercials and graphic billboards are apparently no help. It really is up to smartphone owners to do the right thing and stay off their handsets while behind the wheel. The fault lies with the human using the device, not the other way around.
source:
Bloomberg