Bloomberg: AT&T version of the Apple iPhone 7 to include Intel silicon
16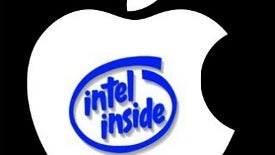 According to a new report from Bloomberg, Intel will join Qualcomm as an LTE chip supplier for the upcoming Apple iPhone 7 series. Rumors dating all the way back to last summer claimed that Apple is going to use Intel's LTE modems in some versions of its upcoming smartphones, but this new report provides more specific information.
Allegedly, Intel will make the LTE chips for the AT&T version of the Apple iPhone 7 as well as for most of the international versions of the handset. Qualcomm, which is the sole LTE chip supplier for the iPhone 6s, will provide the LTE modem for the Verizon version as well as for the Chinese versions of the iPhone 7.
Although bringing in Intel as a second LTE chip provider will place Apple in a favorable position at the negotiations table with both Qualcomm and Intel, the iPhone maker will need to put in extra work to make sure that there aren't any notable performance or power consumption differences between the two chips. According to industry analysts quoted in the new Bloomberg report, Intel's LTE chips are currently lagging behind Qualcomm's modems when it comes to raw performance.
Earlier this year, Qualcomm CEO Steve Mollenkopf stated that his company will lose some of its LTE modem orders to another firm. Although Mollenkopf did not specify which client is turning over orders, chances are that he was talking about Apple.
What do you guys think? Will tests highlight a notable difference LTE performance between the Intel and Qualcomm versions of the Apple iPhone 7?