The first cell phone, Motorola DynaTac, enters the Supreme Court nomination drama
27
There is a surprising new entrant in the current Supreme Court nomination drama around Judge Kavanaugh and the allegations against his 17-year-old self by Dr. Christine Blasey Ford involving drunk frat boy behavior against her at a party circa 1982.
A social media meme in rich circulation (yes, 4Chan is involved, too) claims that Dr Ford's insistence she called a friend on her cell phone after the incident doesn't really hold water.
You see, the first commercial portable cellular phone, Motorola DynaTac 8000x, was released in 1984, later than the alleged incident took place. Moreover, argue the social media warriors at 4Chan, its $3995 price at launch made it highly unlikely that the then-student was in possession of one.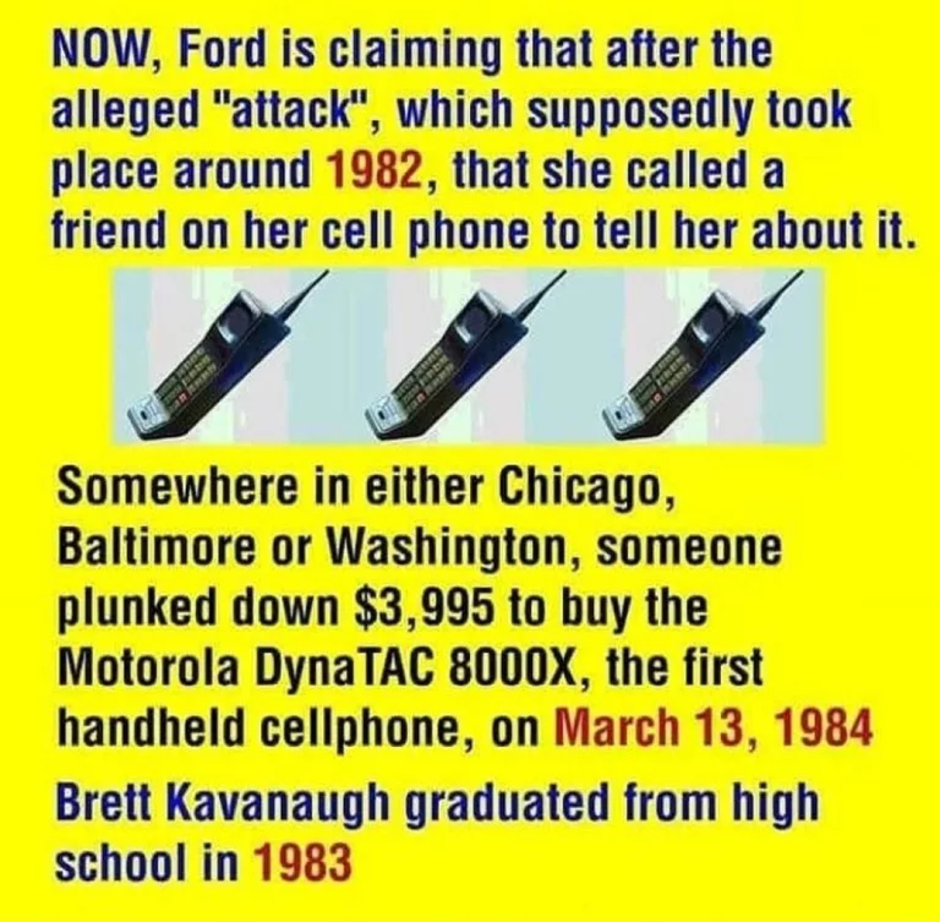 Sounds very logical, until one pours through the letter that Dr Ford sent to the Senate Judiciary Committee on September 22, her opening statements or the hearing she underwent together with Judge Kavanaugh, and finds that not once is a cell phone call circa 1982 mentioned in any of those.
Still, the misleading meme has gained a life of its own, as is often the case, and is still making the rounds online in various forms, making the Motorola DynaTac great again albeit for a short 15-minutes-of-fame resurrection. For us, it's just a whiff of cell phone nostalgia at this point.