BlackBerry.com accidentally confirms new BlackBerry Torch models 9810, 9850 and 9860
14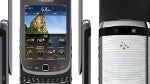 Today is shaping up as an
exciting day for BlackBerry fans
. No sooner did we
report
on a tweet sent by RIM yesterday, informing us that they are planning on making an announcement today about some new devices that will run the BlackBerry 7 OS, than
we showed you
some photographs of the BlackBerry Monza 9860. After that came the
strangest story of the day thus far
. As
we told you
, on Verizon's web site, where a video for the aging BlackBerry Bold 9650 should have been, was a video showing off the unannounced BlackBerry Bold 9930.
Now RIM itself is letting the cat out of the bag early. On BlackBerry.com is a page promoting a new Bluetooth headset, the HS-700. And in a list of 'Berry models that are compatible with the new headset is the
BlackBerry Torch 9810/9850/9860
.
All this has taken place before RIM has made its announcement expected sometime today. But considering that we now know that the BlackBerry Bold 9930 is soon headed to Verizon and that the three Torch variants are also on their way, it should be interesting to see what is left for RIM to tell us today that we don't already know.
Launch dates
, perhaps?
source:
BlackBerry
via
BlackBerryOS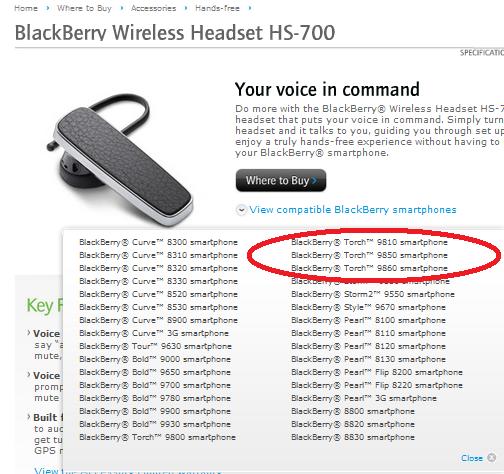 Has RIM let the cat out of the bag about three new versions of the BlackBerry Torch?