BlackBerry Monza 9860 poses for the camera
17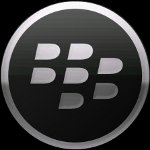 The full touch screen device from RIM is said to be packing a 1.2GHz processor under the hood. It looks to be a successor to the two BlackBerry Storm devices that occupied space in Verizon's lineup for a while, but this capacitive display will not have the clicking screen technology known as SurePress.
If you look closely at the images you will see that it says AT&T on the top of the display. This phone is also said to be heading to T-Mobile sometime very soon. One of the pictures shows the Monza next to an Apple iPhone 4. They appear to be very similar in size although the Monza looks to have
Hopefully we know more about this device soon as RIM continues to play catch-up with the rest of the smartphone field of competitors. Check out all the photos and tell us what you think in the comments below.
source:
Engadget Mobile