BlackBerry roadmap shows BlackBerry 10 tablet and possible phablet
18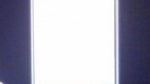 A BlackBerry roadmap was tweeted by a Twitter account named @BB10Leaks and it shows some interesting images. Of course, the beginning of the roadmap shows the already launched
BlackBerry Z10
and the soon to launch
BlackBerry Q10
. After those two devices, things get interesting. During the third quarter, it looks like a tablet could be launched based on the image of a landscape oriented device with a large screen called the B10L. The argument
against a tablet
starts with some comments made recently by BlackBerry CEO Thorsten Heins. While the executive admitted that BlackBerry was working on some projects to see how a tablet might work using the new OS, he also said that the tablet business is
cutthroat
with one company doing it well enough to grab a majority of the business. Gee, wonder what company he was talking about.
With one company already controlling the market, Heins said that BlackBerry would have to add value to a tablet before offering a new one. This certainly
doesn't sound like someone who is ready to launch a tablet by Q3
. So let's move on. Between the last quarter of 2013 and the first quarter of 2014, the roadmap shows the U10 which could be a
phablet
based on the size of the screen. This could be the device that
the CEO said he was excited about that would launch during the holiday season
. Lastly, in next year's fourth quarter, the roadmap shows the R10, which could be the mid-range handset that the executive has already spoken of.
The whole road map must be looked at with a skeptical eye. Last week, Heins said that all BlackBerry 10 models would have the
same 4.2 inch screen
so that developers could have consistency in writing apps for all BB10 devices across the board. This roadmap could easily be faked, and yes, it could also be true. CEO's have been known to "hide the truth" before to protect unannounced products. But before we start saying that there will be a BlackBerry 10 tablet or phablet, we need to hear it it from BlackBerry first.
source:
@ BB10Leaks
via
Crackberry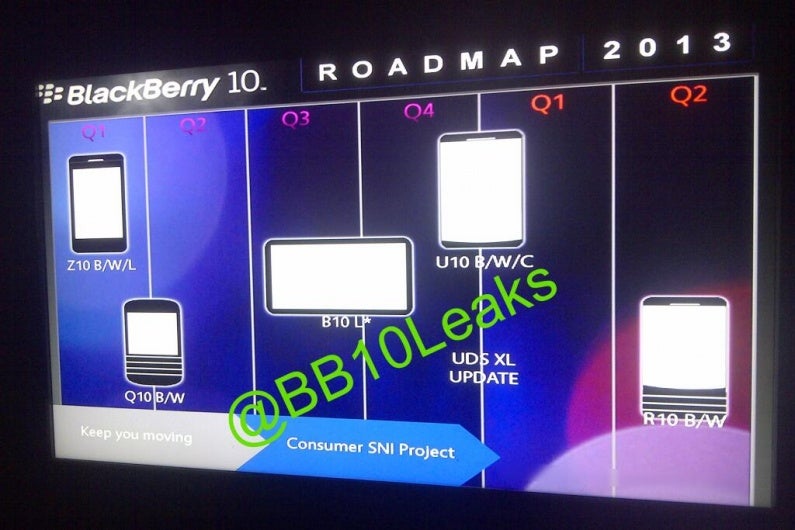 This BlackBerry 10 roadmap shows a tablet and a phablet