BlackBerry might be saved by the red ink it has recently spilled
15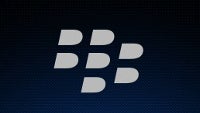 BlackBerry has lost money in five of its last seven quarters. Last year, the company lost $646 million. Last quarter alone, operating losses totaled nearly $1 billion mostly because of a massive $930 million to $960 million write-down of
BlackBerry Z10
inventory. But all of this red ink is not necessarily bad for the Canadian based company.
Similar to U.S. tax laws, in Canada losses can be used to reduce profits in a prior year, or can be used in the future to reduce profits. Either way, it lowers the tax bill. If BlackBerry decides to use the red ink to reduce the profits reported for prior years, it could allow the manufacturer to score a refund from the Canada Revenue Agency for taxes already paid. The amount of the refund could go as high as $1 billion according to one report.
Unlike the IRS in the U.S., the Canadian Revenue Agency is more agreeable to helping out a troubled company. A $500 million refund expected by BlackBerry in 2015 could be deposited in BlackBerry's account before the end of this year. Add the $1 billion being raised by the sale of convertible debt, and its still substantial cash hoard and the company does have the wherewithal to make a comeback. It all depends on what the company spends the money on.
source:
Forbes