BlackBerry losing its grip in emerging markets
9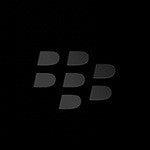 Indonesia has long been a BlackBerry hot zone. In 2011 the iconic Canadian manufacturer had over 43% market share. Based on figures released by IDC, the dominance has slipped to just 14% in 2013.
BlackBerry has the Android operating system to thank for that, now holding over 80% market share. Even BBM is not keeping the user base on board, as BlackBerry has been losing ground to WhatsApp.
With shrinking market share comes shrinking revenues. Just two fiscal quarters earlier, BlackBerry could account for nearly $520 million in revenues from the Asia Pacific region. Now, with the most recent quarter ending November 30th, those revenues are down to $169 million.
BlackBerry will be making a push back into its stronghold markets with a new device designed and built by Foxconn. That device,
codenamed Jakarta
and known as the Z3, will be introduced at MWC 2014, but Indonesia will be the first market to get the device commercially. Given the current climate in Indonesia however, it is anybody's guess as to how well sales will go.
Shopkeepers in Jakarta, Indonesia say that sales of BlackBerry smartphones have ground to a halt. Where once they could sell dozens of BlackBerrys a day, some are down to just one or two a day, or none at all. The app ecosystem and bang for the buck with Android handsets are the primary drivers for this trend.
BlackBerry CEO, John Chen, is still committed to the developing markets though and with the Z3 the commitment is twofold, "This will be one of the first itmes we deliver as part of the Foxconn partnership. The Indonesian market remains important for us."
source:
The Wall Street Journal