BlackBerry launches Passport trade-in program, offers up to $550 to iPhone users to make the switch
37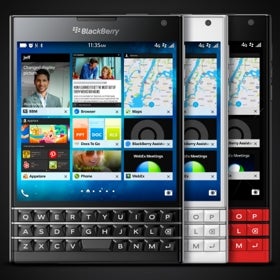 Not long after releasing a promo video to showcase the advantages that
its Passport has over Apple's iPhone
, BlackBerry today announced a new trade-in program which "encourages iPhone users to switch" to its brand new smartphone.
The trade-in program will be available only in the US and Canada, running from December 1 to February 13, 2015. During that period, iPhone users who want to switch to a BlackBerry Passport will receive up to $400 (or $400 CAD) for their iPhone, in addition to $150 ($200 CAD) from BlackBerry. Obviously, that "up to $400" is offered only in exchange of an
iPhone 6
, with older models getting less.
To qualify for the offer, you must buy the Passport from ShopBlackBerry.com or from Amazon.
The Passport is BlackBerry's current flagship smartphone, and it's certainly an unusual device, featuring a square 4.5-inch display with 1440 x 1440 pixels and 453 ppi, and a full QWERTY keyboard beneath it. You can check out our
BlackBerry Passport review
to see what we thought about it.
You'll find more about BlackBerry's new trade-in program and deals at the source links below.
BlackBerry Passport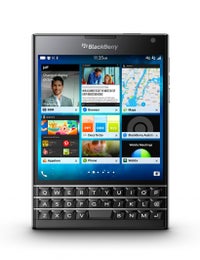 sources: BlackBerry (
press release
,
trade-in program
)