BlackBerry hardware unit of no real value to any potential suitor
9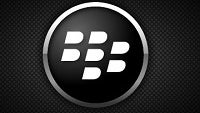 Michael Walkley, analyst at Canaccord Genuity, Inc., was diplomatic in his assessment of BlackBerry's handset business, "We struggle to assign any value to the hardware business…" He continued to explain that any potential buyer of the troubled company would want to migrate the customer base to its own platform and products.
Hugu Miller of Bloomberg was a tad more direct, "BlackBerry's once-lucrative services business and hardware unit
would have zero value
in a breakup…" (emphasis added).
A break-up of the company is the scenario that most of the money-types are expecting to come out of whatever "explorations" BlackBerry performs to determine a course of action.The reason for the expected break-up of the company is because of the perception that no single entity wants buy BlackBerry as a whole company.
The services based parts of the business like the operating system and the treasure trove of patents and secure servers. One thing that is not in the immediate picture is bankruptcy as BlackBerry has nearly $3 billion in cash plus another several billion in cash equivalents. "More than enough to ward off bankruptcy."
source:
Bloomberg
via
BGR
Recommended Stories