BlackBerry can't stop bleeding money as smartphone sales continue to plummet
77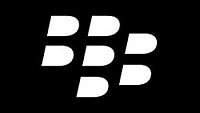 On Friday, BlackBerry announced its results for the second quarter of the 2016 financial year, and the numbers are anything but pretty.
In the three-month period ending with August 29 2015, the company brought in revenues of $490 million, down 46.5% compared to the same time period a year ago. BlackBerry reported non-GAAP consolidated losses of $0.13 per share. Note that these are non-standardized measurements, ones that BlackBerry considers to best represent the financial performance of the company. You can compare these numbers with the GAAP measurements by heading over to the source link below.
These numbers fall short of analyst expectations, which estimated losses of $0.09 per share at a revenue of $605 million. BlackBerry shares fell about 7% on Friday, as investors flocked faced with yet another quarter of sub-par financial performance.
BlackBerry had some success with maximizing the revenues brought in by its software division, as CEO John Chen announced the fourth consecutive quarter of double digit growth in software licensing revenue. Unfortunately for BlackBerry, the company's smartphone sales, once the main driver behind revenue and profits, continued to plummet. BlackBerry acknowledged sales of 800,000 smartphones for the time period, down from 2.4 million smartphones sold in the same time period a year ago.
Looking into the future, BlackBerry plans to turn around its smartphone sales with its first Android smartphone ever. Officially confirmed as the
BlackBerry Priv
, the handset will be released by the end of the year.
Pictures of the handset, previously known as the
BlackBerry Venice
, have drawn in a lot of interest from both loyal BlackBerry fans as well as from those who've owned BlackBerry handsets in the past but have since migrated to Google's mobile operating system. Despite this initial hype, however, it remains to be seen if the Priv will be enough to turn around the company's financial performance.
What do you guys think? Will the BlackBerry Venice be enough to revitalize the company's smartphone sales, or is this too little, too late?