BlackBerry Z10 gets a full confirmed spec leak
30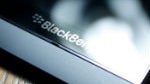 We're closing in on the announcement for BlackBerry 10 and the BlackBerry Z10 release, and it's about time for information to start solidifying. We've had rumored specs for the BlackBerry Z10, but now the real confirmed spec sheet has leaked, giving us a more complete vision of what to expect from RIM's next-gen handset.
A good amount of the info is confirming the
specs that we had heard
just before Christmas. The processor has been confirmed to be a Dual Core 1.5GHz TI OMAP 4470 for the international model, and a Qualcomm Snapdragon MSM8960 in US and Canada. The memory specs (16GB storage, 2GB RAM) are the same, as is the camera (8MP rear, 2MP front), display (4.2-inch; 1280x768; 356PPI), and connectivity are all the same as we've heard as well.
The new info comes as an expansion to the camera specs: we now know that the camera will feature a 2z digital zoom on the front-facing camera, and a 5x digital zoom on the rear camera. It has also come out that the battery will have a capacity of 1800mAh.
The different variants of the Z10 (formerly the L-series) are also getting sorted out a bit. The BB London looks like the T-Mobile variant as it is the only one without LTE, and only has support for 21Mbps HSPA+, while the BlackBerry Laguna, BlackBerry Lisbon and BlackBerry Liverpool will all support LTE.