BlackBerry PlayBook demonstrated running Android apps
14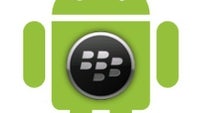 Using Android apps on the BlackBerry PlayBook
is something that RIM promised to us not long ago, and judging by the video below, the Canadians are definitely sticking to their words. In a video demonstration given during BlackBerry World 2011, the BlackBerry PlayBook was shown running Android apps without a hitch. No missing features and no glitches of any sort here – Android software appeared to be running pretty much as it would on any stock Android device.
The magic was made possible thanks to Android Player
, the software tool that is expected to land on the BlackBerry App World later this summer. In essence, it will emulate the Android 2.3 operating system to a certain level – just enough to enable Android Apps to run natively. However, it seems logical to see its future versions supporting Honeycomb applications as well. After the Android Player's official release, selected Android apps should be available for download through the BlackBerry App World, which means that we may see RIM's software marketplace expand quite a bit.
source:
Engadget
via
BlackBerryOS
Recommended Stories