BlackBerry Bold 9700 gets latest OS 5.0 update thanks to a leak
This article contains unofficial information.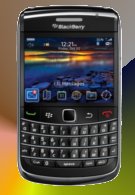 One of the latest BlackBerry smartphones to hit the market finally got its first taste of the latest update for OS 5.0 thanks to a leaked update that's been finally made available for download. The BlackBerry Bold 9700 really managed to turn up the notch for the veteran smartphone maker with its sleek form factor and peppy speeds, but the Bold 9700 is getting treated to the OS 5.0.0.536 leak which brings forth a small amount of improvements. Owners can expect to see the caller ID issue fixed, no lock icon unless you have a password, the lock function is different, and browsing the internet looks to be a bit faster. Although it's not a huge difference in terms of what's experienced previously, it points to a telling sign that hopefully an official update will be made in the near future. So if you've got some time on your hands and want to take a risk in placing your Bold 9700 into the latest version, then you can give it a shot by installing the leaked update.
RIM BlackBerry Bold 9700 Specifications
|
Review
via
BlackBerry Cool