BlackBerry 10.3.1 to start rolling out on February 19th
10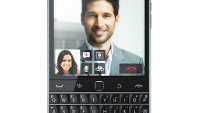 BlackBerry 10.3.1 is expected to be rolled out on February 19th to those BlackBerry 10 models that aren't already running the OS build. Right now, only the
BlackBerry Classic
has BlackBerry 10.3.1 installed. The eagerly-awaited update will bring
Siri-esque BlackBerry Assistant
to BlackBerry 10 handsets. Some expected the update to get pushed out last month, but instead BlackBerry 10.3.1 will be available in less than two weeks.
Other features of BlackBerry 10.3.1 include reverse contrast mode that turns the screen from black on white, to white on black. This is useful for night time viewing when a bright smartphone screen might bother your spouse. Another new feature will allow you to block contacts from calling or texting you. You can also hide pictures and videos so that the person you've lent your phone to can't see the sexting pictures you've taken. A Battery Saving mode cuts back on screen brightness, eliminates notifications, takes CPU performance down a notch and eliminates "advanced interactions" all to extend battery life. And with Custom Notification, you decide the ringtone that accompanies a call and which color LED lights up to alert you to various events.
The update was originally scheduled for Saturday, but problems with it resulted in BlackBerry models getting totally wiped. That doesn't sound too good, does it? BlackBerry hopes to have everything fixed by the time it tries again. If you're a BlackBerry 10 user, keep your fingers crossed.
source:
N4BB