BlackBerry 10 gets "Restricted" NATO clearance
4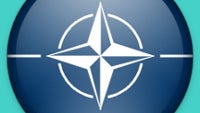 Hey, here is actually some good news for BlackBerry. The BlackBerry 10 platform has received clearance from NATO to handle "Restricted" communications. This comes after BlackBerry 10 was approved by the U.S. Department of Defense for secure conversations. Will this designation lead to some sales for the beleaguered manufacturer? Agencies in 28 NATO member countries will now be able to use BlackBerry 10 handsets in the office or in the field. And
since the company wrote off nearly $950 million of BlackBerry Z10 units
, NATO members might be able to get a good price on the phone.
BES 10 (BlackBerry Enterprise Service 10) offers end to end secure conversations. Thanks to the AES 256-bit encryption, data is secure. Since the launch of BES 10 in the beginning of the year, more than 25,000 test and commercial servers have been installed. BES is one of the hidden gems inside BlackBerry which
the private equity firms looking to buy the company
might be able to unlock.
"We built the new BlackBerry 10 platform from the ground up with the highest security needs of our government and enterprise customers in mind."
-Scott Totzke, Senior VP of Security, BlackBerry
source:
IntoMobile