Bixby Voice for Samsung Galaxy S8, S8+ now coming to early access subscribers in the USA
17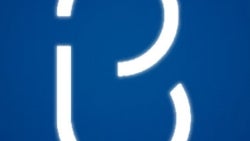 Following last week's early access program launch in the USA, Samsung is spreading the beta-version Bixby Voice functionality to Galaxy S8 and S8+ smartphones nationwide – at least to those who signed up for the early access program, which is now closed for submissions.
Prior to
Bixby Voice
debuting, both the S8 and S8+ received various updates preparing them for the integration of the voice assistant's new capabilities. So if you aren't getting Bixby Voice, try updating all your Samsung Apps from the Galaxy App Store first.
Bixby Voice adds as many as 3000 new voice actions for the assistant, alongside a voice control API supported by the native Samsung apps, and possibly more coming in the future. The public release is expected either late this month, or in July.
We'll tell you more about Bixby Voice, what it does and how it fares as an essential piece of Galaxy S8 functionality soon.
ALSO READ