Bitten fruit and right-leaning leaf do not an Apple logo make (results)
12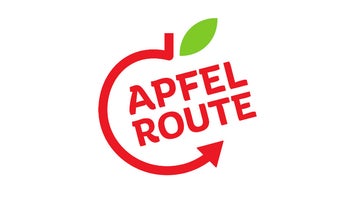 Apple's lawyers in Germany may be overly active in order to earn their retainer, it seems. Back in 2011, they sued a coffee shop in Bonn for allegedly ripping off Apple's logo, and last week they went after the
Rheinische Apfelroute
, or the path of the apples along the river Rhein. It's - a 70 miles long bicycle road going through the Rhein-Sieg-Kreis left bank of the river which is planned for an official opening on May 18 by the Rhein-Voreifel tourist association.
According to the appeal memo, the Apfelroute picture resembles the Apple sign because the fruit seems bitten off on one side, and the leaf, albeit green and the logo heavily stylized, is exactly where it is placed on the famous Apple logo. We asked you yesterday if you see the same similarities, and the overwhelming majority of our respondents think that it is not nearly close enough to warrant a legal action. The local German papers seem to be amused by the incident, too, and nobody seems rushing to redesign all the brochures and bike stands along the Apfelroute, too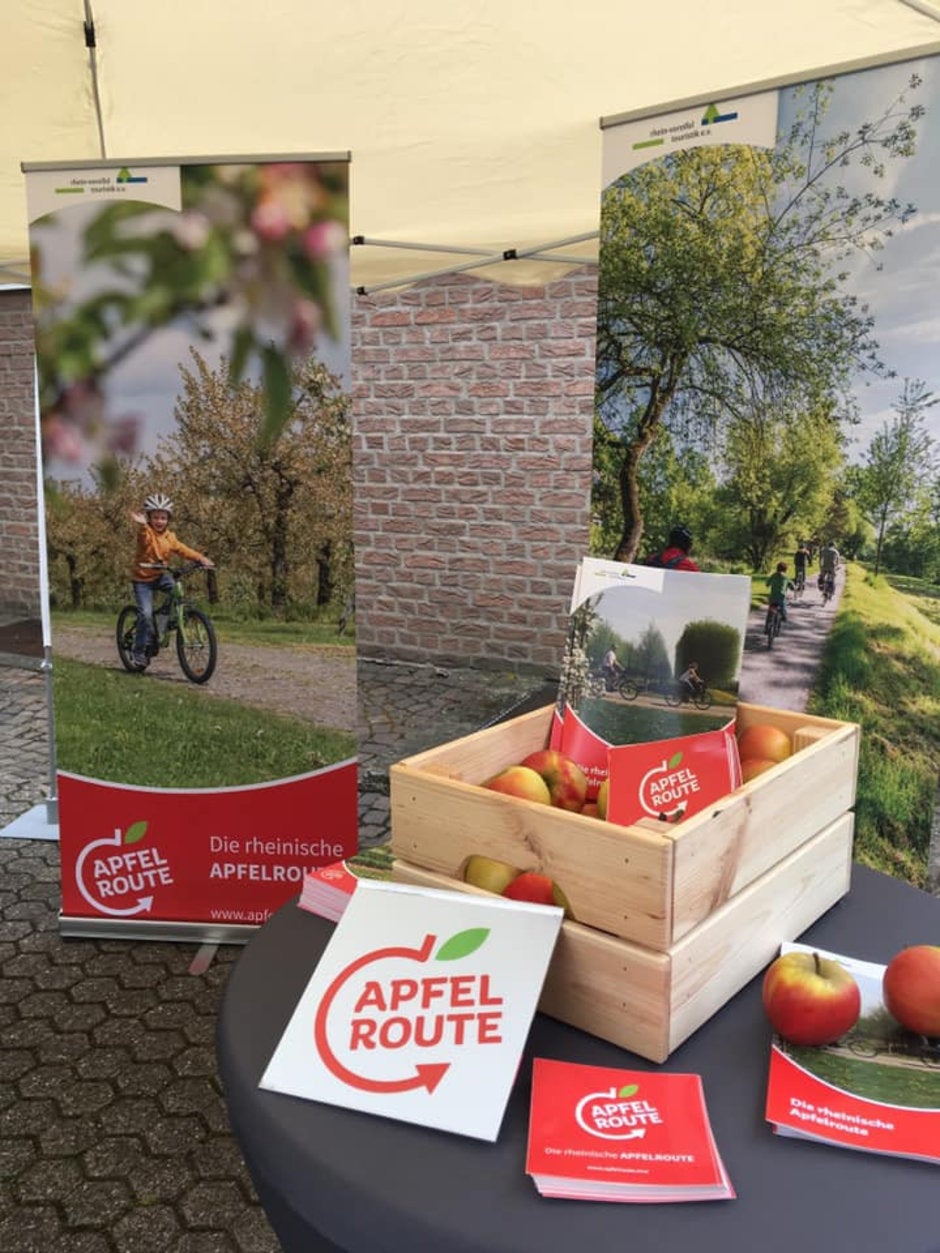 The Apfelroute marketing materials are all ready for the grand opening on May 18
When accounting for all the branches stemming from it, it is actually twice the original length and one very impressive network going through the communities Alfter , Bornheim , Meckenheim , Rheinbach , Swisttal and Wachtberg. The main attraction is a scenic landscape, brought along by the vegetable gardens and orchard trees along the way, hence the Apfelroute name.
Apple from Cupertino, however, has raised its objections with the European Regional Development Fund\s project that pays for the majority of planning, development and, yes, the design of the bike path logo, on the premise that it resembles Apple's signage too closely.
Despite that the logo has already been approved by the German Patent and Trademark Office (GPTO) and is currently in use along the bike path, the lawyers representing Apple have objected the GPTO grant, and sent a cease-and-desist letter to the to Rhine-Voreifel Tourism organization to stop using it.