Best third-party Apple Watch bands that don't break the bank
3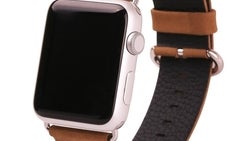 Just like with every Apple-branded accessory for iOS devices, the official Apple Watch bands are quality but steeply-priced products. However, it turns out that with a little bit of digging, you can find similar products at only a fraction of the price that Apple asks for the official bands.
For those who are on a budget but are unwilling to sacrifice on design or quality, we've rounded up the best third-party Apple Watch bands that don't break the bank.
In what follows, we're going to show you a few affordable third-party bands for the Apple Watch that you can purchase from Amazon. Since we're looking for alternatives to the official bands, we've limited our selection to bands that mimic the design and the feel of Apple's own bands for the Watch.
Note that the Apple Watch bands are not listed in any particular order. Furthermore, feel free to share your personal favorite in the comment section, and we'll update this article to include any top-notch suggestions that you guys may have.