Best phones of MWC 2011: People's Pick (Poll)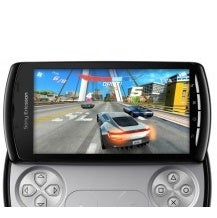 This year's Mobile World Congress inBarcelona was different. The world's biggest phone maker Nokia had nonew handsets to announce and various reports suggested that Samsungwas hesitating about having a big presence on the congress (not thatyou could tell by their massive promo of the Galaxy S II). Howeveramidst the huge shake-up after Nokia's announcement, a lot of newexciting phones were unveiled. The front-runner of all seemed to bethe Galaxy S II with a dual-core Samsung chip and a sleekbody. Тhere were some impressiveinnovations as well – the Sony Ericsson XPERIA Play wasfinally unveiled as the first PlayStation Certified handset, whilethe LG Optimus 3D made us think about all the possible uses of3D on a cell phone.
Here at PhoneArena we picked five handsets that we think will set the paceof the industry in some way over the next year, but it is youropinion that we want to hear now. Which announcements made youhold your breath in anticipation? Which phone did you like the most?Cast your votes in our poll below!