The best phones for kids - updated March 2022
We may earn a commission if you make a purchase from the links on this page.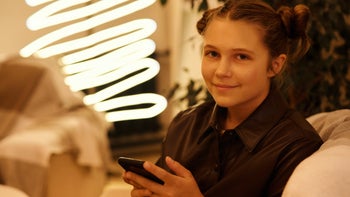 Buying a phone for a child in 2022 can be a challenge, as parents often need to find a balance between pricing and current trends, in addition to looking for decent gaming performance and a manageable screen size, among other criteria.
In this article we'll take a look at budget, mid-range and flagship smartphones that are suitable for adolescents and younger kids, taking the above-mentioned factors in consideration, as well as looking out for features that may be important to parents, such as built-in GPS and parental controls.
Best phones for kids, a summarized list:
Apple iPhone 13 mini - small, highly portable and modern iPhone
Apple iPhone SE (2022) - affordable, powerful, solid cameras
Samsung Galaxy A52 - mid-range price, good cameras and speakers, AMOLED display
Samsung Galaxy A21s - affordable smartphone with solid battery life
OnePlus Nord - mid-range price, high specs, great display for gaming
Google Pixel 4a - fast performance, great camera
Samsung Galaxy A10e - budget price, good for a child's first smartphone
Nokia 5.3 - budget price, long battery life, many camera options
Motorola Moto G8 Power - budget price, large screen, long battery life
Apple iPhone 13 mini
The iPhone 13 mini is quite pricier than most other offers on this list, but it's arguably the best overall smartphone for a child, especially a teenager. It sports a 5.4-inch display, yet the same flagship performance of its bigger variant – the
iPhone 13
, making it significantly more future-proof than a cheaper smartphone would be. So if you're looking for a long-term phone that your child can reliably use for years to come, this iPhone is worth considering.
As an Apple product, it also natively supports a variety of gaming controllers, which could turn it into a powerful little gaming console.
Apple
also offers the Apple Arcade subscription service, which includes countless family-friendly games. Of course, the iPhone 13 mini also rocks some of the best cameras ever put on an iPhone, plus it's 5G ready and trendy.
In addition, each modern iPhone supports a feature called Screen Time, which lets parents set content and privacy restrictions and see their child's daily iPhone usage time.
Apple iPhone SE (2022)
The iPhone SE (2022), also known as iPhone SE 3, is Apple's newest "budget" iPhone. Keeping the old body of the iPhone 8, but packing top-shelf, modern internals inside, it's the most powerful smartphone in its price range, great for gaming, but also great for taking photos, videos and selfies.
It has a rather small (for 2022) 4.7-inch display, it's thin and light (5.08 oz / 144.0 grams), and knowing Apple's track record, it will surely be getting software updates for many years to come. This, along with the iPhone SE's 5G support, makes it highly future-proof, on top of all else.
Samsung Galaxy A52
The 2021 mid-range
Galaxy A52
features a beautiful 6.5-inch AMOLED display and good stereo speakers, making it perfect for watching YouTube videos and other content. Its mid-range performance is good enough for 3D gaming, even if not at the highest graphics settings.
Its camera performance is really good for the price too, and the main Galaxy A52 camera even has optical image stabilization, meaning less shaky video recordings. The A52 also has an ultra wide camera and can take portrait photos with a bokeh effect, which is trendy nowadays.
Samsung Galaxy A21s
This budget
Samsung
smartphone sports a decent 6.5-inch screen, good for watching videos and playing casual games, and a quad-camera system. The latter includes wide-angle and macro cameras for taking creative photos.
As expected from a phone at this price range, it doesn't have the smoothest performance, but it does pack a large battery, which lasted just over 11 continuous hours of YouTube playback on a single charge, in our testing. If the priorities are large screen and affordability, the A21s is worth considering.
OnePlus Nord 2 5G
Arguably the most appealing feature of the OnePlus Nord 2 is its gorgeous 6.4-inch AMOLED display with 90Hz refresh rate. That high refresh rate means smoother-looking games and videos for a better experience.
The Nord is also a fast performer, capable of running the latest mobile games well, despite what its mid-range price may suggest. Downsides include it's average-sounding speaker and lack of a headphone jack. But overall, this is a great value Android phone.
Google Pixel 4a
The
Google
Pixel 4a offers exceptional camera performance that beats even some flagship devices, making it a solid choice for those who are all about the selfie or vlogger lifestyle.
In addition, the Pixel 4a comes with a nice 5.8-inch OLED screen and a speedy Snapdragon 730G processor, well capable of running even the heavier games at least on medium settings. Headphone users will be happy to know that this phone also has a headphone jack.
Parents will find the Pixel 4a a reliable smartphone for kids, with Android's helpful parental features available on board, such as
Google Family Link
.
Samsung Galaxy A10e
The A10e is a highly affordable offering from the South Korean giant, and a solid content consumption device. Watching YouTube videos or Netflix on it is an enjoyable experience, thanks to its tall but still manageable 5.8-inch IPS display. The fact that it has a headphone jack may also come in handy.
The Galaxy A10e is a good cheap phone for kids who haven't used a smartphone before, even young ones, as cracking or breaking a device in this price range is way easier to digest than a more expensive one. Due to its low specs, it's not suitable for hardcore gaming, but it handles casual 2D games just fine.
Nokia 5.3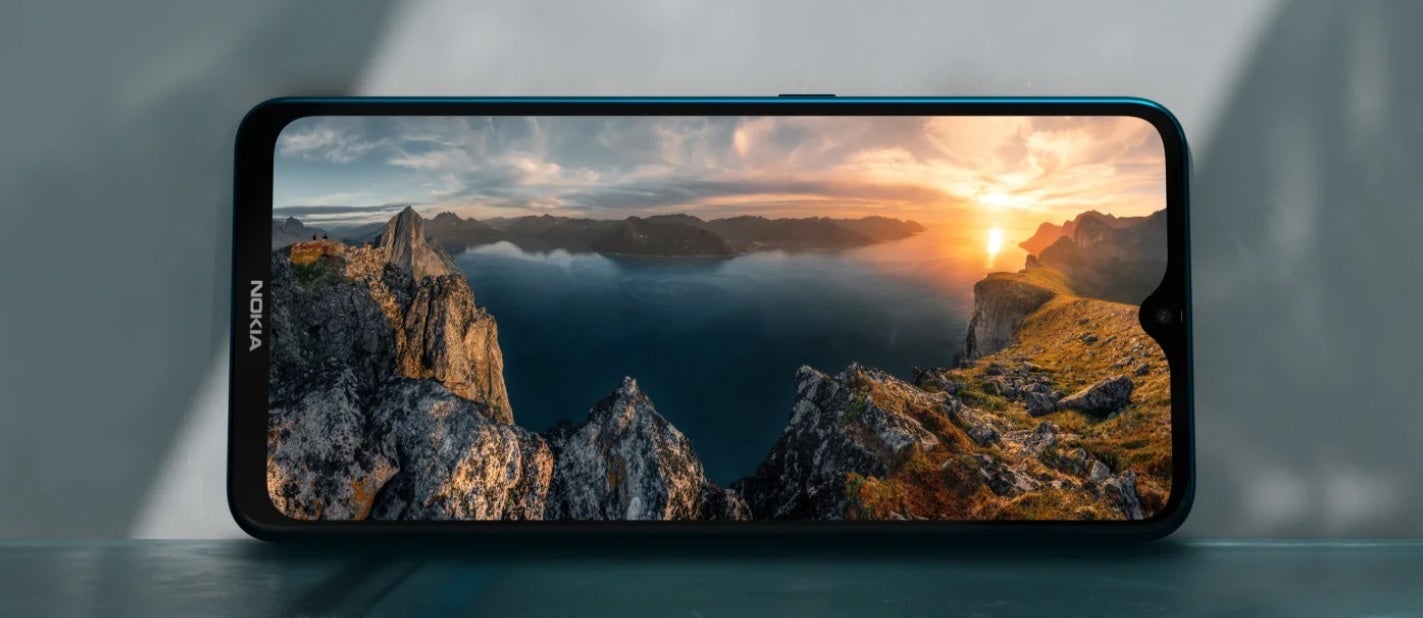 The Nokia 5.3 is a well-rounded and snappy Android smartphone at an affordable price. It's strong sides are the impressive "portrait mode" photography it delivers, as well as its long-lasting battery, up to two days on a single charge.
Although it doesn't have the sharpest display, it too impresses with good contrast and colors. The Nokia 5.3 is no slouch in the sound department either, featuring a loud (but single) speaker and a headphone jack.
Motorola Moto G8 Power
In our
battery tests
, the Moto G8 Power lasted 8 hours and 55 minutes of YouTube video playback. That, combined with its widescreen 6.4-inch display makes it a solid content consumption device.
Despite its large 5000 mAh battery, it weighs a reasonable 197 grams and keeps the headphone jack. Its mid-range specs are suitable for light gaming, though it likely won't handle the more intensive games at anything beyond low settings.
When it comes to strong battery life for long YouTube and Netflix watching sessions on a large phone screen, and all that for a budget price, the G8 Power is a good pick. Because of its large size, however, it may not be suitable for people in their early teens or with smaller hands.