Best new iPhone, Android and Windows Phone games of September 2014
16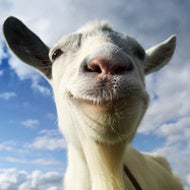 It's that time of the year again: the prelude to a busy Holiday season in gadgets, and after a whirlwind of announcements including two brand new iPhones, a new Galaxy Note, and many more, we can finally take a look around and see what's new in the world of games. And wow, what a month has it been - we've had an avalanche of new arrivals and some of the hottest game franchises got their 2015 versions.
With the sports season just starting, we are seeing the first games to take us into that world with FIFA 15 (and NBA 2K15 is also coming soon), but apart from that we have games of just about every kind and genre you can imagine.
Asphalt Overdrive with its retro-styled looks and a dreamy, California atmosphere is another great title that is available on all three major platforms. And did we mention that the one-of-a-kind Goat Simulator is now out? Check out this and all other new Android, iOS, and Windows Phone games for September 2014 right below.