Best new Android, iPhone and iPad games for April 2013
4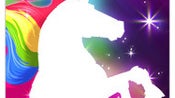 Each month we pick the best games out of Android's vast Google Play store and the Apple App Store, and in April we've had one of the releases in quite a while.
This time the boom happened in all sorts of genres - we have some awesome platformers, racing games, classical game remakes and even a unicorn game.
So if you're still looking for an excuse to enjoy the first weeks of spring outside, you have plenty of them.
If we had to recap some recent trends, we're definitely noticing that while earlier Apple had a time advantage in getting games, this is largely gone and most games are now getting released for both Android and iPhone at almost the same time. And that's great, isn't it? Check out our picks for the month below and let us know which are your favorite ones in the comments below.