Best new Android and iPhone games (May 12th - May 18th)
8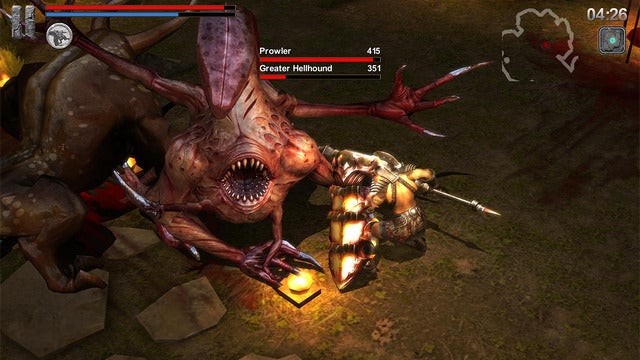 Let's start off the week with some fun with the best new Android and iPhone apps so far in May 2015! In our weekly round up of the best new Android and iPhone games we introduce you to everything new and worthy with no limits to the genre, platform, or price. We can't guarantee that you'd love the genre of the game we've picked, but if you do, chances are you'd spend hours playing one of these games.
This week, the big news in the mobile gaming world is the release of the sequel to Heroes and Castles - the second part brings more of the third-person action-RPG experience. We're also intrigued by Hardboiled, a Fallout-like game that looks and plays great on mobile.
Let's not spoil the surprise, though: take a look at the most note-worthy new Android and iPhone games from the last week, right below. Which one is your favorite?
Heroes and Castles 2
Price: $1.99
The sequel is finally out: Heroes and Castles 2 is the second in the series of third-person action-RPGs mixed up with strategy elements and castle defense. In this latest game, you get to choose from one of three powerful races, customize your hero, summon a massive army to fight beside you in battle, defend your castle, conquer lands, and ultimately destroy the enemy stronghold.
Hardboiled
Price: $1.99
What if we told you Fallout arrived on mobile? That would be pretty awesome, but why Hardboiled is not Fallout, it is inspired by it, a new role-playing game with turn-based combat elements.
The story goes as follows: humanity has finally destroyed itself and if you didn't die in the blast, you died in the coming weeks from radiation and disease. Yet still, there are survivors, and like all others, Max is trying to reclaim his life back. Driving in a search for a suitable place to live, things get complicated around some stolen car parts.
Ire: Blood Memory
Price: Free
A surprising new arrival from an independent studio in Japan, Ire: Blood Memory is an action RPG/hack'n'slash game done with a lot of taste and knowledge of the genre. It features clever character development scheme, weird creatures, and battle that revolves around tactical choices, all spiced up with great graphics.
Knights of Pen and Paper 2
Price: $4.99
Knights of Pen and Paper 2 is a turn-based, retro style, pixel-art adventure full of danger, intrigue, and semi-appropriate cultural references. Players portray both party and game master playing a tabletop RPG, and must assemble both their characters, including races like Dwarf or Elf, assemble a party, choose quests and combat encounters, and delve dungeons.
Atlantic Fleet
Price: $9.99
A sequel to the popular "Pacific Fleet", Atlantic Fleet is a turn-based tactical and strategic simulation of the Battle of the Atlantic during World War II. With a price tag of $10 it's among the more expensive games on mobile, but makes up for that with no annoying in-app purchases and remarkable graphics.
Gamebook Adventures 10: Lords of Nurroth
Price: $2.99
A gamebook in all of its touch-enabled glory, the story revolves around Nurroth, north of Orlandes City, an uncultured den of pirates and thieves. As a professional thief yourself, you get more than you bargain for after completing your most recent job. Clearly, you've stolen something you shouldn't have...
Fragger 2
Price: $0.99
Fragger is a puzzle game with a lot of colorful graphics and explosions. Complete your missions by using your trusty hand grenades to solve puzzles and destroy the enemy. Enjoy the satisfying rain of debris as you blast your way to victory.
Dead Eyes
Price: $0.99 | $4.99
Dead Eyes is a turn-based puzzle game in a grey foggy world being taken over by zombies. In every stage, you will help Jack, a curly-haired boy left alone, survive and reach the destination alive.
Into the Circle
Price: Free
This physics-based casual game based on the sport of curling is a tranquil yet challenging experience, where you shoot the ball in the right direction with the right amount of force.
Bouncy O
Price: Free
Another fun new casual game where you have to gain control over a practically uncontrollable ball with a simple objective: pass the ball while avoiding the obstacles.