Best new Android and iPhone games (March 17th - 23rd)
1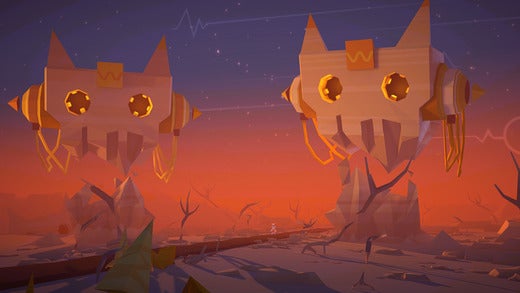 Let's start off the week with some fun! In our weekly round up of the best new Android and iPhone games we introduce you to everything new and noteworthy with no limits to the genre, platform, or price. We can't guarantee that you'd love the genre of the game we've picked, but if you do, chances are you'd spend hours playing one of these games.
Something for lovers of every game genre
In this past week, we've seen the arrival of the pixel art inspired action RPG/puzzle mashup SwapQuest, a new Infinity Blade-style game with awesome graphics and a dynamic gameplay that is also free, and a few other great new games of different genres.
Want to find out which were all these best new Android and iPhone games so far in March? Take a look right below.
SwapQuest
Genre: RPG/Puzzle | Price: $2.99
With amazing retro pixel-art style, SwapQuest is an immersive role-playing game that has you fighting your enemies and swapping tiles in order to create a path forward. The game adds some puzzle elements and revolves around the story of the kingdom of Aventana that is under attack by a demon cloud known as the Horde. Your job is to become the hero who will save the day, but you first have to find the magical sword that is said to be powerful enough to defeat the Horde.
Stormblades
Genre: Fighting | Price: Free
If you like fighting big monsters in a free game with gorgeous graphics and an intense, Infinity Blade-inspired gameplay, Stormblades is the game to get right now on both Android and iOS.
Adventures of Poco Eco - Lost Sounds
Genre: Adventure | Price: $2.99
A relaxing exploratory game in an ambient, immersive audio-visual world. This fairy tale of an environment is filled with quick adventures, but you can also take your time and explore this virtual world. The goal is to help Poco and his tribe find their Sounds that they've lost by solving the mini puzzles.
Odd Bot Out
Genre: Puzzle | Price: $1.99
Odd is not like the other robots. After failing a standardized test Odd ends up in the recycling bin. In this game you help Odd escape the robot factory using building blocks, electricity, and physics.
Ryan North's To Be Or Not To Be
Genre: Adventure | Price: $5.99
William Shakespeare's Hamlet is a work of art that will have future generations ponder upon the big life choices contained within its 'To be or not to be' question, but it is now that you can re-live the life of Hamlet in a second-person adventure where you can choose to play as the prince, Ophelia, or even King Hamlet who dies at the very start of the story. As you can probably already sense, this game does not lack its fair share of humor...
.Decluster
Genre: Reaction | Price: $2.99
.Decluster (dot decluster) is a vertically scrolling 2D shooter game, where you move your ship and fire a laser.
Rush Rally
Genre: Racing | Price: Free
There is no shortage of racing games on the App Store and Google's Play Store, but this one is free and it is actually good. Realistic but not overly complex car physics give you a taste of rallying with drifts and dust on the turns.
Four Letters
Genre: Puzzle | Price: Free
You get four letters, and you have to make a word as quickly as you can.
Road to Dragons
Genre: RPG | Price: Free
In Road to Dragons, all you need to do is pick panels and touch them. You can create your own path and fight with monsters and dragons in this panel-action RPG.
Stan Lee's Hero Command
Genre: Action RPG | Price: Free
A free action RPG with likable graphics and lots of hammer-smashing, this Stan Lee-approved title offers a world of world of humor, action and suspense.