Best new Android and iPhone games (February 2nd – February 8th)
2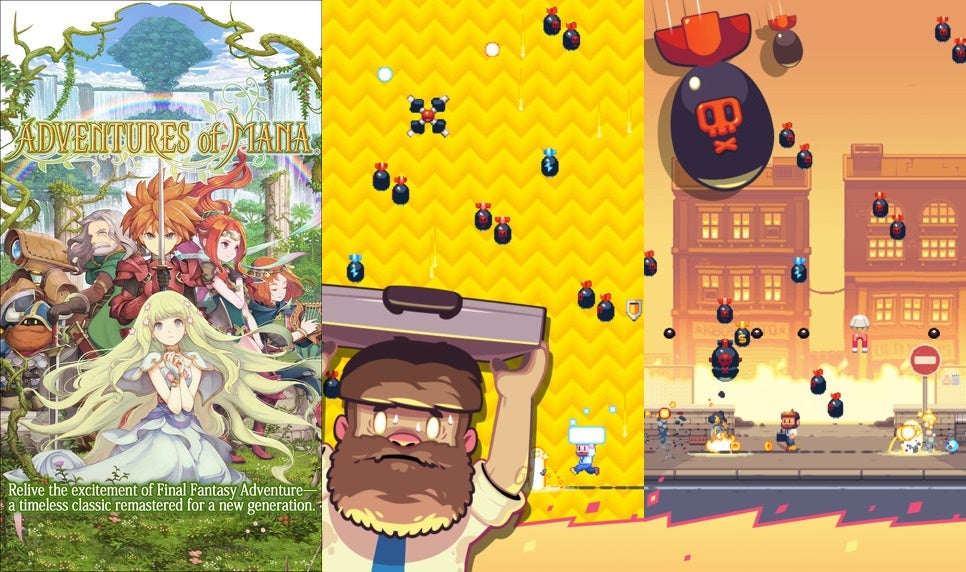 February has started with a new batch of Android and iPhone games that have just freshly launched on the app stores, and we pick the very best of them.
The big highlight of the week is definitely the launch of Square Enix's Adventures of Mana, a classic Japanese RPG that makes its way onto both Android and iPhone. As most Square Enix games, Adventures of Mana comes with an engaging story and the promise of tons of gameplay value. The focus is, of course, on the battle system: you have a free and open battlefield with no restrictions, and six categories of weapons.
Then, there is platformer/runner All is Lost with its outstanding graphics and a dynamic gameplay. Each level in this game is a massive ship that you run through and some basic missions are thrown in for variety from just running the floor.
This and all the rest are in our selection of the best new Android and iPhone games for the beginning of February 2016.
#1: Dreii
Price: $3.99
Genre: Puzzle
Dreii is a puzzling game about skill, logic and friendship. It subtly connects players in real-time across the world, to help one another in a battle against gravity. The mission is simple. But once again, things get in the way... Explosives, thunderstorms, completely incompetent colleagues. Oh, and did we mention gravity?
The game allows you to play with people across the world, it takes place across 48 fantastic levels, with support for 19 different languages, beautifully animated characters, real-time physics and 3D rendering, and a beautiful sound design.
#2: Adventures of Mana
Price: $13.99
Genre: jRPG
Enshrined atop Mt. Illusia, high above the lofty clouds, stands the Tree of Mana. Drawing its life energy from the boundless celestial aether, the sentinel grows in silence. Legend holds that he who lays his hands upon its trunk will be granted power eternal―a power the Dark Lord of Glaive now seeks to further fuel his bloody quest for domination. Our unlikely hero is one of countless gladiators indentured to the Duchy of Glaive.
Bloodthirsty enemies are not the only things standing in the way of completing your quest. You will need both tools and your wits to overcome the many challenges encountered in the world of Mana, ranging from locked doors to hidden rooms to traps growing progressively more complex as the game progresses.
#3: All is Lost
Price: Free
Genre: Runner
All is Lost is a platformer/runner taking place in the distant future, where mankind is scattered across a vast and dangerous universe. The crews of massive space stations live in a constant struggle for survival. How many can you save?
#4: Ultimate Briefcase
Price: Free
Genre: Casual
Hundreds of automated doomsday machines have been unleashed on the city. Survive waves of onslaught using your dodging skills and a variety of ridiculous special moves.
The game allows you to unlock a cast of unique characters, all with their own upgradable special abilities, as well as explore different areas of the city, from the fiery alley to the treacherous trapdoors of the water works bridge. Collect security footage to piece together the story, and find answers to some of the questions above.
#5: Splash Cars
Price: Free
Genre: Arcade Racing
"Riding a splash car is exactly what you'd expect. Fun! Paint oozes from your machine leaving a colorful trail behind.
But not everybody likes fun. The cops are always watching and will chase you to the ends of the world, when they see you drive free. They want to bust you for shaking up the established order.
Don't let them! Be quick and break the chase. Now's your chance to fully express yourself through color and style."
#6: Captain Cowboy
Price: $2.99
Genre: Puzzle adventure
Captain Cowboy is a one-handed portrait puzzle adventure (with no in-app purchases) set in a giant asteroid space maze. In it, you explore a huge handcrafted world, go on quests for diamonds, look for the mysterious exit warp room and create avalanches of falling rocks in front of motion sensitive laser turrets.
#7: Space Grunts
Price: $3.99
Genre: Strategy
Space Grunts combines fast paced arcade action with turn-based gameplay.
The year 2476, Earth's space-federation has been building moon-bases across the galaxy. One of those moon-bases has been sending a distress signal. Space Grunts are a group of intergalactic "problem" solvers, sent to investigate..
#8: Planar Conquest
Price: $12.99
Genre: Strategy
Planar Conquest is a massive fantasy 4X strategy game inspired by the immortal classic, Master of Magic by Microprose (1994). A combination of the depth known from Civilization and epic fantasy battles from Heroes of Might and Magic, it is a complex strategy experience tailor-made for iOS devices. Planar Conquest is compatible only with iPad 3 & newer devices, iPhone 5 & newer.
#9: Puzzle Strike
Price: $3.99
Genre: Puzzle
Puzzle Strike is a deckbuilding puzzle game played amongst Fantasy Strike characters. It's inspired by puzzle games such as Puzzle Fighter. Gems fall into each player's gem pile every turn, and whoever's gem pile fills up first loses. Improve your deck (of chips!) by purchasing new chips as the game unfolds.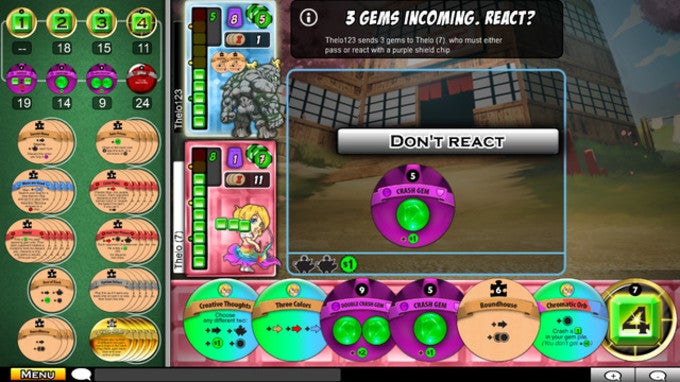 #10: Laserbreak 2
Price: Free
Genre: Puzzle
The sequel to popular puzzler Laserbreak, this second edition of the game comes with 28 challenging levels, dozens of awesome objects including TNT, wormholes, launchers, elevators, magnets, fans and others. It's also a true free to play game with no annoying in-app purchases or ads (you can purchase more levels to play later on, and that's how the developer plans to monetize).
#11: Mountain Biker
Price: Free
Genre: Racing / Tricks
Experience the heart-pounding, insane and adrenaline-packed thrills of Downhill, Freeride and Slopestyle mountain biking as you progress from Novice to Pro Rider in the ultimate Mountain Biking gaming experience.
You'll travel the globe - from Whistler to the Alps - beating Pro Riders, tackling trail challenges, conquering mountains, building trails, upgrading your bikes & components and competing against friends. You'll learn to pump for speed, trick for points and "huck steezy senders" like the pros