Best new Android and iPhone games (August 17th - August 22nd)
2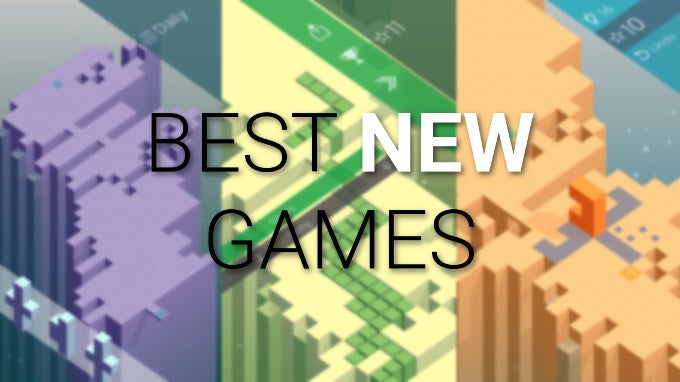 If you are wondering about the best new Android and iPhone games, and you don't want to go through hundreds of new games in the app stores, we have picked the very best new releases from the past week right here.

The games included in this round-up are selected only by their quality and with no regards to genre: you will find casual games, puzzlers, racing games, strategy and everything in-between. The paramount criterion is quality and an engaging gameplay. With no further ado, here are the best new games from the past week, in late August.
Deus Ex GO
Price: $5
Genre: Turn-based tactics
Following turn-based 'Go' versions of Hitman and Tomb Rider, the new title introduces the mobile gamer to the dark futuristic universe of Deus Ex.
In case you haven't played any of the relatively buggy Deus Ex first-person shooters, the setting is a near future where mankind has taken a bit too fondly to genetic enhancement and cybernetic body augmentation. Taken to the extremes, these newfound passions have allowed regular humans to achieve superhuman powers and computer-like information processing power. Both Hitman Go and Lara Croft Go felt like more than mobile cash cows for legendary gaming universes. The signature mechanic of the series is definitely new: users need to think out the plan of action and make the right decisions in order to reach their goal, as opposed to the action-first mechanics of the original games
Leap of Fate
Price: $4
Genre: Top-down shooter
Leap of Fate is a furiously-paced cyberpunk top-down shooter about overcoming your fears and achieving your fate. In a New York City where magic is real, you play as a technomage who must develop unspeakable powers to confront the Crucible of Fates.
Outfolded
Price: Free
Genre: Puzzle
By the creators of PAC-MAN 256 and the Cubemen series, comes a new minimalist puzzle game called Outfolded. The release is an endless puzzle game where you unfold shapes to reach your goal, and it all looks like a Tetris in the future.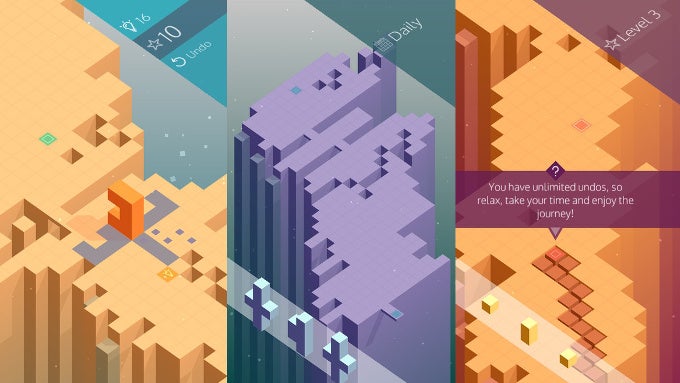 Outfolded
Hero Generations
Price: $5
Genre: Roguelike / Strategy
Hero Generations is an innovative Roguelike/4X Strategy game where every turn is one year of your life. Explore, find a mate, build a home, and raise a child before you die to keep your legacy going. Hero Generations is simple yet deep: 4X Strategy on the individual level. Each turn is a meaningful choice, without the tedious micromanagement.
Legend of the Skyfish
Price: $4
Genre:
Legend of the Skyfish is an action adventure puzzle game with beautiful, hand-painted art and a hero armed with a unique weapon and tool - a fishing pole. The game features 45 levels and giant bosses to defeat.
Train Kit
Price: $3
Genre: Kids constructor
Train Kit, a fun new game that will be more suitable for kids, lets you build immersive little train worlds and then enjoy the ride in an immersive 3D view. Add and move track tiles by dragging them with your finger while trains run around you: you can add trains, tunnels, junctions and scenery in a totally open-ended world.
It's a Space Thing
Price: Free
Genre: Reflex Shooter
It's a Space Thing is a new retro-styled shooter game that reminds us of duels of old, where the one with the fastest reflexes would often be the one who wins. Tough AI opponents, boss battles and missions that you can complete for an endless Boss Mode only add to the fun.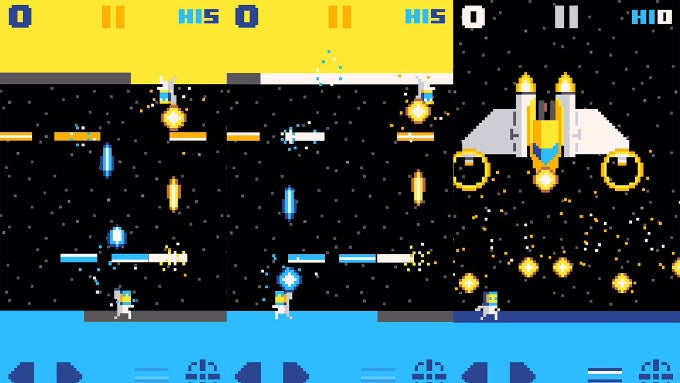 It's a Space Thing