Best new Android and iPhone games (April 7th - April 13th 2015)
16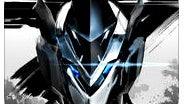 Let's start off the week with some fun with the best new Android and iPhone apps so far in April 2015! In our weekly round up of the best new Android and iPhone games we introduce you to everything new and worthy with no limits to the genre, platform, or price. We can't guarantee that you'd love the genre of the game we've picked, but if you do, chances are you'd spend hours playing one of these games.
April starts with a bang this time around, as we have some games with the potential to entertain us throughout the year. The one we selected as our number one pick for the month is the brilliant Implosion - Never Lose Hope, a mix of a role-playing/combat game in the same style we know from Diablo, but with controls very well optimized for touch and a story revolving around you saving the human race from extinction. It's currently only on iOS, but the big Android launch is coming in just days, on April 16th.
That's far from the only awesome new release, but we won't spoil it for you: just take a look at the best new Android and iOS games released in the second week of April 2015 right below, and let us know your favorite one.
Implosion - Never Lose Hope
Price: $9.99
Download on
iOS
, Android (coming to Android on April 16th)
Implosion - Never Lose Hope is out for iPhone and iPad now, and it's an outstanding game. An RPG/combat game a la Diablo with an isometric perspective, Implosion brings stunning graphics and action-packed gameplay. The story is set twenty years after the fall of Earth, where the last humans are - once again - faced with extinction. A mysterious life form known as the XADA is taking over, and the only thing that can stop it is the technologically most advanced War-Mech series III battle suit.
Mortal Kombat X
Price: Free (with in-app purchases)
Mortal Kombat X on mobile is not at all like Mortal Kombat.
It has borrowed the name, but it's not about fighting anymore - sure, this is technically still a fighting game, but the fight itself is dumbed down to the tedious tri-fecta of tapping, blocking and power moves. In-app purchases could also get annoying, but not terribly so. Nonetheless, we did enjoy Mortal Kombat X for another reason - hero development. Yes, it's hard to say, but this latest edition feels a lot like a role-playing game: you equip your heroes with items, spend coins to upgrade their skills, while the fighting kind of takes care of itself.
Overall, though, this is not the Mortal Kombat you've been waiting for. It's just a different game. A fun one, but not something that lives up to the sky-high expectations.
Naught Reawakening
Price: $3.99
Naught Reawakening is a platform game with novel controls and an element of adventure as you guide your hero Naught out of darkness and into the light for him to recover his memories.Naught adapts his movements to the surroundings by holding on to walls, modifying his way of walking depending on gravity and the ground surface, and pushing objects in a unique and dynamic way. Naught can also take advantage of skills like jumping and diving to solve puzzles, avoid stalking creatures and fight dark monsters.
Temple Run opened the floodgates of endless runner games, and these days not a week passes by until we see a new endless runner. Corridor Z is a particularly well made one, where you run from zombies, but the perspective is not set behind the hero - rather it's in front of him, allowing you to always see the party of zombies that is chasing you. With a range of weapons, you get to shoot them as well, adding even more drama to the action.
Football Manager Classic 2015
Price: $19.99
Football (yes, they call it football and not soccer outside the United States) Manager Classic 2015 is a game that allows you to construct a team, trade players, set tactics, and use your strengths to win a championship. Incredibly advanced and with tons of tiny menus, this is a game for tablets.
Devious Dungeon 2
Price: $0.99
The awesome action platformer Devious Dungeon returns in its second iterartion, with three classes of heroes (Barbarian, Mage, and Rogue) with RPG style upgrades, randomized maps in 5 worlds, and challenging boss and mini-boss battles.
Trigonarium
Price: $1.99
Trigonarium was a surprisingly good new space shooter using an experimental simple triagonal graphics style, and it's very challenging and featuring controls that are well-tailored to a touch screen.
Spirit Lords
Price: Free (with in-app purchases)
Spirit Lords is a multiplayer, mobile action RPG that introduces an original world where the spirits of the dead are the key to the survival of the human race. Discover the secrets of a long forgotten past as you collect powerful spirits and harness each one's unique power for use in battle.
Dragon Hills
Price: $1.99
Dragon Hills lets you take control of a dragon in an action-packed side-scrolling adventure game. Your goal is to help the furious princess on her revenge mission, as you down hills jumping into and out of the ground, crashing and destroying everything on your way.
Platie
Price: Free
Platie is a dizzying multi-perspective game, where you tap in each camera view to jump in a direction only you seem to fully understand. You goal is to try to figure out where you should go next and get a high score.
Power-Up
Price: $2.99
This retro-feeling side-scrolling space shooter is a throwback to times past where arcade gaming was at its best - dynamic, crazy-filled with bullets flying over your whole screen, and you still somehow dodging them, while firing back.
Rototo: Space Survival
Price: $1.99
Rototo is a neat new casual game with neon-inspired graphics and a simple-to-learn, yet hard-to-master gameplay. Tap to rotate your shield, stopping incoming hostiles in their tracks.
Rogue Star is another spaceship combat game, but this time from a first-person perspective where you aim the guns, go to warp speed, and upgrade your ship to go further into the depths of the universe.