Best iPhone 6s/6s Plus cases (2016 edition)
3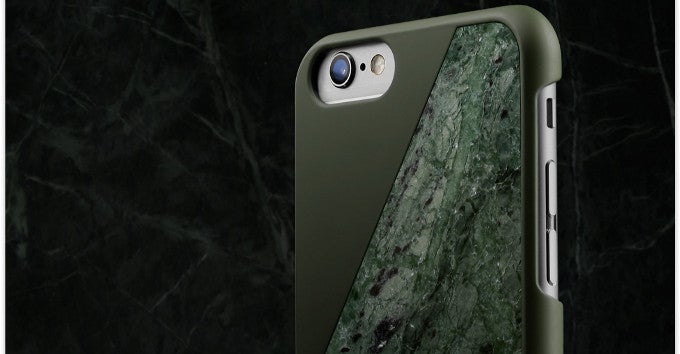 If you've never shattered the screen on your iPhone or somehow dropped it in the toilet or a puddle on the street, you're kind of lucky according to studies. Apparently, most of us are bound to, sooner or later, grieve the loss of our touchscreen, or the phone altogether.
Ourselves, we're not the biggest fans of slapping a piece of hard plastic on top of our smartphones, concealing their beauty, but we also recognize the need for practicality when approaching this issue. No matter how careful you are, the odds are against you, and each new day is a potential disaster waiting to happen. From superficial nicks and scuffs, through more serious dents, all the way down to completely totaled, there are a number of good reasons to just bite the bullet and concede your phone's naked glory.
Of course, if you shelled out as much as you did for an iPhone 6s or iPhone 6s Plus, you shouldn't just grab the cheapest case out there, and instead invest at least $20-$30 to get something
really good
. We scoured the web for just those kinds of cases, but we didn't limit our search down to just affordable options.
Here's what we loved:
Carved
Price range: $24-$189
Pros
A number of completely unique cases
Professionally made
Easy access to all ports
Metallic button caps
Cons
Can be pretty expensive
Wood requires care, unlike synthetics
Based out of Elkhart, Indiana, Carved is one of those cute little companies that you can't help but somehow relate with. And it's not just because they have a dog on their team, but far more importantly—they create killer products.
Made out of all kinds of wood, Carved cases range from rare down to completely unique. A limited edition 1 out of 1 kind of unique. That's because, at the higher end, its
Live Edge line
features cases made from the knot, burl, or a rough piece of wood. These are chosen specifically for their striking patterns, and then strengthened and treated in all kinds of makes-sense-when-it's-wood manners. Each and every one of these is unique, meaning you can't just jump on Carved's website right now and buy five identical of those. In fact, sometimes you can't even buy one—you need to wait for a new, unique case to be created.
Carved's product line extends beyond Live Edge cases, of course, including more mainstream solutions, alongside some other truly unique products. A great example is the
Old Ironsides collection
, with a range of cases crafted from excavated, 18th century oak timber used in the Charlestown Navy Yard.
Native Union
Price range: $24.99-$79.99
Pros
Cases made out of choice materials
Truly unique
Utilitarian CLIC 360 line is both rugged and compact
Cons
Pricing in the lower high-end
Wood is pretty darn cool on a smartphone, but how about marble? And better yet, how about
green
, actual marble? If this sounds as good in your head as it does in ours, then Native Union has got you covered with the CLIC Marble Green for the iPhone 6s and the CLIC Marble (white or black) for the iPhone 6s and 6s Plus.
Not only are these cool in terms of the materials used, but they're also incredibly unique, with the green marble line being limited to 999 units, while the white marble collection varies in terms of the veining. In other words, you're always getting something that no one has, for a price of course: $79.99.
Native Union has other, cheaper, but more utilitarian lines available. The CLIC 360 is a good example: drop-proof (MIL-STD-810 certified), but compact, with raised bevel to safeguard your display, and made out of rubber and waxed British Millerain fabric—extremely hard-wearing and even water-resistant. At $39.99, it's also considerably cheaper!
Casetify
Price: $40 throughout
Pros
Custom images available
Interchangeable backs
Drop-proof
Slim
Cons
Extra designs for the back are pricey
It should come as no surprise that our next entry—iPhone 6s and 6s Plus cases from Casetify—is yet another attempt at motivating you to get something unique. After all, as the most popular smartphones on the planet, the iPhone 6s and 6s Plus (along with their twins from 2014) are everywhere. You want yours to stand out.
Casetify excels at just this. Not only can you order a case with a custom image, but the ones readily available on the company's website are also interchangeable, and so you can pick another one for $15 on top of the $40 for the original case itself. Not only are the printed images different, but the cases themselves also vary in their exact shape, with three options (all priced identically) being available depending on your taste.
But that's not all, for Casetify cases are also drop-proof from all angles from up to 4 feet, the front is raised to protect the display, the button caps are well thought-out and clicky, all the while the case adds just 0.1 in (2.6 mm) of depth to your iPhone.
Spigen Air Skin
Price: $19.99
Pros
Affordable
Extremely thin
Raised bezel protects the camera lens
Cons
Will not protect your iPhone from serious drops
What we refer to as the 'condom case' internally is really the work of cases veteran Spigen, and it has its own name: AirSkin. And Spigen is aiming it at people just like us: who hate the usual bulk associated with a case, and the fact that the otherwise beautiful iPhone remains hidden behind.
Thankfully, the AirSkin is neither bulky, nor does it mess up the looks of the iPhone 6s and 6s Plus. At just 0.299 in (7.6 mm), it adds an invisible 0.019 in (0.5 mm) to the phone, making it easy to forget about its existence. And while Spigen's AirSkin is unlikely to save your iPhone from any of the harsher drops, it does feature a raised bezel towards the camera lens, and the phone still is protected from scuffs and dents from everyday items.
Best of all, if you're unwilling to dish out a ton of money for a smartphone case, at $19.99, the AirSkin is a great bargain if the above applies to you.
Moshi SenseCover
Price: €45.00 (~$50)
Pros
Good level of protection
Can check time/date and pick/reject calls without opening
Folds into a stand for video watching
Magnetic clasp keeps it closed when not in use
Finally, for the wallet-type case lovers among us, Moshi's SenseCover is among the best we've seen, combining protection, style, and some extra smarts.
Starting with protection and style, the SenseCover features a shock-absorbing thermoplastic inner frame, with leatherette covering the front door, lending the case some flair. Your iPhone will also be well protected even when not in use, for the door is securely clasped with magnets when closed—a common annoyance with most wallet cases. The case can also turn into a stand, allowing for convenient video watching or video conferencing when on the go.
Finally, regarding the SenseCover's smarts, it essentially boils down to a touch-sensitive front cover paired with a window through which you can check out the time and date, and even who's calling. Swiping off alarms or rejecting calls is easily done through touch, so you don't have to constantly unclasp and then clasp again the case—a great plus.