Best 'clicker' games on iOS, Android: explore dank memes, US politics, and the basics of capitalism
2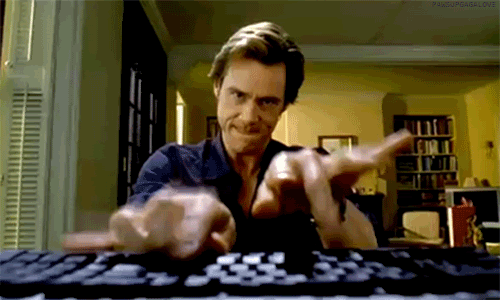 Clicker games? What are "clicker games",
precious
?

These have been around for some time, but their popularity only recently soared. Generally, explained in the crudest manner, these are casual games that are usually based on building a successful business and require you to tap numerous tap in order to accumulate cash. You can then use the cash to upgrade your which you can then use to upgrade your business or... whatever the game requires you to upgrade.
Okay, our lackluster explanation of the genre might have left you unconvinced that 'clicker' games are worth of your attention, but bear with us! Actually, these are some of the more addictive ones we've played in a while, as you are constantly encouraged to launch the game, check up on your capital, and upgrade whatever you can.
Here are some of the best clicker games we've played in the past few weeks.
Doomsday Clicker
Usher in numerous apocalypses and reap the rewards!
We grew addicted to Doomsday Clicker in 20 minutes -- this should really tell you something! Taking place in a post-apocalyptic world that suffers the consequences of a nuclear fallout, you fill in the shoes of a villain mastermind that enslaves the surviving human populace and exploits it.
You have to build a shelter with different rooms, each giving you a set amount of cash for a given amount of time. You can speed up the process and increase the amount of money flow by spending your existing coins. Starting with 2-3 units of the currency per second, you will eventually produce north of several
septendecillions
(think of 10 followed by 54 zeros) each minute.
From time to time, you will have to press the big red button and usher in a new apocalypse in order to turn your minions into industrious zombies and exponentially increase your profits. Good thing is that the game will accumulate cash even if it's closed - great!
Campaign Clicker
Trump or Hillary, the choice is at your fingertips, literally
Oh, this one is truly awesome! You get to play as Donald Trump, Bernie Sanders, Hillary Clinton, or any other of the real candidates for the 2016 presidency seat in what could be described as the most intense election tapping of all time! With each tap, you score a vote for the candidate you've chosen, with the ultimate goal being getting them inside the White House.
One tap per vote is rather lame and won't get you anywhere, but thankfully, you get to purchase substantial upgrades. Eventually, you will be able to rake in thousands of votes per second, which is much better! Oh, and there is a pretty fun live twitter feed that uses real tweets and nicely ties them within the game. Pick your favorite candidate and give it a go, it's real fun!
AdVenture Capitalist
Marx and Engels are turning in their graves
Bury all your socialist safe switches, neglect all of Marx' and Engels' lessons, and indulge into this unscrupulously capitalistic mobile game! In AdVenture Capitalist (or Adcap for short), you will have to build a booming enterprenual entity from the ground up and prove that capitalism is here to stay!

You will have to make various businesses part of your empire as each of these will give you a different amount of dollars every several seconds or so. Upgrading each business will both shorten the turnaround time and increase your profits. In the beginning, you will have to collect the cash on your own, but later on, you get to hire managers that will do that instead of you.


Illuminati: MLG Clicker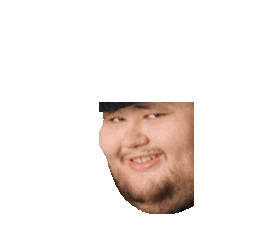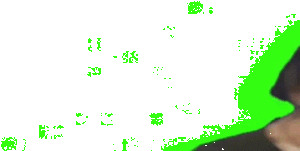 While the heavy on memes MLG videos are certainly regarded as the virtual equivalent of cancer, they certainly have their devout following.
Yes, some people just love flashy imagery, distorted dubstep, Doritosgate + Mountain Dew jokes, countless Illuminati references, air horn blasts, and heaps of known and unknown iterations of other dank memes these the modern-day equivalent of a cringe-worthy digital vaudeville that hits all the senses.
Disregarding the hate-it-or-love-it premise, this one is a rather good clicker game with acceptable difficulty scaling, tons of upgrades for your
ultra spanking dank Illuminati
clicking venture, which has the potential to keep you hooked up for some time.
Just be wary about the sound effects and the music -- you might want to disable these if you're at work, just like we did. K, m8?
Bitcoin Billionaire
Fulfill Satoshi Nakamoto's dream
This one, in which you play as a shabby bitcoin enthusiast, clicks all the boxes. First of all, it has the pixelated 8-bit graphics that are oh-so-trendy -- yes, you guessed it, we have a soft spot for these as they fit perfectly within almost any narrative. Secondly, it is definitely not lacking in features -- the clicking aspect allows you to mine more bitcoins per second, but you can boost that amount by purchasing tons of different upgrades to improve your bitcoin empire. Heck, you can even get a cat or a dog for in improved bitcoin flow - how cool is that?
We've spent only a smidgen of time with Bitcoin Billionaire so far, but we'll be definitely playing it still!
Tap Tycoon
Although this one might seem somewhat similar to AdVenture Capitalist, it's different enough to warrant its own entry in this list. The main part of the game is "making it rain" -- you have to tap the screen and banknotes will spawn out of thin air and your protagonist, a young lad in a suit will comically jump and grab the banknotes. The more you tap, the richer you will get. As capitalist as it gets!
You can also buy different businesses in order to increase your cash flow, as well as upgrade them for increased profit. Oh, and you can also upgrade your, err, finger tap -- by spending money on it, you can drastically increase the amount of dollars your taps generate. You will grow addicted to Tap Tycoon in zero time!
Virtual Beggar

You might be the poorest on the street in the beginning, but you'll quickly become the local mogul on the block! With each tap, you earn coins, but you also get to receive cash from the random do-gooders and philanthropists that pass by.
What are you going to use the received money for? It's simple. We mean, what do beggars dream to do with the heaps of cash coming their way? Building their own financial empires and becoming the head of a multi-million, international business conglomerate while dressing the part in the meantime.