Best Buy does a complete turnaround & says they will sell the Verizon iPhone 4
22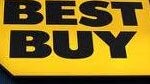 Remember the leaked documentation that hinted to
Best Buy not selling the Verizon iPhone 4 due to its 3G speeds
? Well, the consumer electronics giant just did a complete turnaround on their stance with the upcoming smartphone.
Today, Best Buy announced that they are indeed
going to sell the Verizon iPhone 4 come launch day on February 10th
– which is surprising to say nonetheless after seeing that leaked document from a couple of weeks ago. Still, some were baffled initially to the retailer's decision to not carry the iPhone 4, but now, you can rest knowing that there is another source available come launch day.
However, you won't find them offering pre-orders for the smartphone – so be sure to be bundled up for the weather because it'll probably be a first come, first serve basis.
Best Buy Mobile President Shawn Score said, "The iPhone 4 is an important device for Best Buy and we are excited to help Apple and Verizon Wireless bring it to even more consumers. Our customers have come to expect Best Buy and Best Buy Mobile stores to carry the best selection of mobile phones anywhere, and offering the iPhone 4 on Verizon's network is our latest effort to deliver on that promise."
As for pricing, it remains the same at
$199 for the 16GB version and $299 for the higher 32GB variant
– of course, you'll need to sign a 2-year agreement for that pricing.
via
MobileCrunch