Best Buy deal takes $70 or 20% off of the Apple HomePod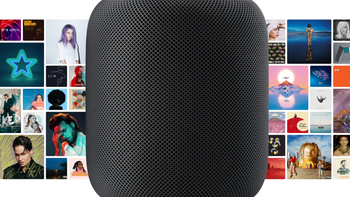 It is pretty much a given that the Apple HomePod smart speaker has not been the big hit that the company expected (although we could point out that at least this product did materialize). Apple might have misread the market since it's $349.99 speaker is having its lunch eaten by low-priced competition like the Amazon Echo Dot and the Google Home Mini, both of which you can pick up during various sales for as low as $25. In addition, Siri can't seem to compete with Google Assistant and Amazon's Alexa. Remember, the virtual assistant is one of the most, if not the most, important part of these devices. Globally,
Apple was the sixth largest smart speaker manufacturer during the fourth quarter of 2018
.
The HomePod features a speaker that will make adjustments depending on the size of the room that it is placed in. There are six microphones that will hear you say "Hey Siri" in order to wake Siri, and it syncs with the iPhone 5s or later, iPad Pro, iPad (5th generation or later), iPad Air or later, iPad mini 2 or later, or iPod touch (6th generation) with iOS 12 or later. There also is Wi-Fi internet connectivity.
If you are sold on Apple's ecosystem and are in the market for a HomePod,
Best Buy has a good deal for you
(via
The Verge
). The big box retailer is selling the smart speaker for $279.99 in both White and Space Gray. This represents a $70 or 20% savings from the regular price. Best Buy will also allow you to buy the HomePod for six monthly payments of $46.67. And if you don't mind buying a unit that was returned by a customer, inspected by the retailer, and found to be in working order, you can grab a HomePod through an open box purchase and pay as low as $243.99.
With Apple Music, HomePod gives users the ability to stream 45 million songs, and with multiple units you can have songs follow you from room to room. You'll also be able to control smart appliances in your house, get the latest news, sports scores and weather from Siri, and send texts. With your iPhone, you can make calls from the HomePod and even direct an incoming call from your iPhone to the smart speaker.