Best Android 4.3 custom ROMs
33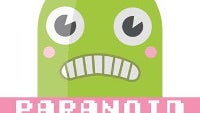 Looking back, it truly hasn't beentoo long since Android entered the mobile OS arena as a daringcontender against the trend-setter from Apple. Ask a bunch of peopleto sum up what the underlying design philosophy that Android so candidly followed is, and openness and stemming from that –customization – are sure to make a telling appearance.
Of course, it has been a while sinceAndroid played the role of the underdog, and things sure are lookingdifferent nowadays. One thing, however, has not changed, and it isthe topic of today's pick: there are still a number of people who arehappy to invest the extra hours of reading, experimenting andsometimes even ruining their devices to get Android to work exactlythe way they want. If you fall in that category, or simply arelooking into spicing things up a little bit, then you've come to just theright place, for this is our pick of the best custom ROMs based offAndroid 4.3.
Note that Android4.3 hasn't been on devs' radar long enough, so most of these ROMs areconsidered unstable. That being said, Android 4.3 didn't exactlybring too much to the table, so these are, for the most part,sufficiently stable, despite their alpha/beta/nightly tags. Bear in mind that meddling with your device can result in a brick, or said otherwise -- make sure you read the full instructions before flashing anything and make sure you're using files intended for your device. If it feels/looks too complicated, you probably should ask somebody with more experience to do it for you.